On Wednesday 25th September 2019, we will set off for Gibraltar in teams of two in a British car, worth only £500 or less.
The challenge will be to make it all the way in the car and then sell the car in Gibraltar!
25th September
Depart Penybont in the evening . . . Destination Folkestone, England
26th September
Depart Folkestone, England 07.20 . . . Destination Bordeaux, France
27th September
Depart Bordeaux, France . . . Destination Caceres, Spain
28th September
Depart Caceres, Spain . . . Destination Gibraltar!
Why are we doing this?
To raise money for Air Ambulance.
Sponsors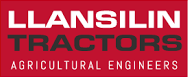 More to follow . . . 
---
Team Sponsorship
Links to donate coming soon
DOWNLOADS