PC360LC SLF Long Reach
THIS MACHINE IS NOW SOLD
CLICK HERE FOR MORE EXCAVATORS FOR SALE
More stock available soon – sign up to get advanced notice
Ridgway Plant Sales are pleased to offer this 22m Long reach for sale, a Komatsu PC360LC-10 with super long front
Komatsu PC 360 LC-10 SLF Long Reach Excavator
22 Metre Long Reach Excavator
Our Machine from New
Full Service History
£POA
| | |
| --- | --- |
| Max Digging Reach | 22.010 m |
| Max Digging Height   | 16.260 m |
| Max Digging Depth  | 17.485 m |
This long reach excavator for sale is CE certified and approved for Environment Agency work.
Interested in this?
Enquire today
---
To arrange a viewing or for more information, call Stuart  on 01691 770171 or fill in form above.
Ridgway Rentals has a wide range of used plant sales, if you can't see the machine you are looking for, please call us as we are constantly updating our Plant Hire Fleet.
Our used plant for sale is from our hire fleet and has been owned and maintained by us from new, has full service history and warranty (UK Mainland only)
Machinery is also available on a rent to buy scheme – contact us for more details.   We also offer a full respray service.
Worldwide Delivery
We can arrange the shipping and delivery of all our used machines to any country in the world – contact us for a quote. 
Nationwide Plant Hire
Plant available for hire ranges from a 1.5 up to a 50 Ton Excavators, including Long Reach, High Reach, GPS, Zero Swing & Wheeled. GPS Dozers, Loading Shovels, Dump Trucks, Dumpers, Rollers, Telehandlers along with many different attachments – click here.
---
Call us FREE on 0800 515155
---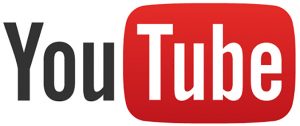 Visit our YouTube channel to see videos of our used machine sales
---
Komatsu PC360LC-10 22m Long Reach for Sale Specifications
The Komatsu PC360LC-10 SLF is a 35-ton excavator with a 22-metre reach and has all the necessary CE certs and lifting charts that are necessary for environment agency work.
Komatsu Super Long Front Arrangements are designed and built from the frame up to handle heavy-duty production demands.
This arrangement includes the base machine with an additional factory-installed counterweight and frame reinforcement package, optimized hydraulics and a long reach front designed to work with each specific Komatsu model manufactured by Young Corporation. This provides the best combination of machine balance, speed and durability maximizing productivity and reliability.
---
This 22m Long Reach for Sale is perfect for use in:
Waste pond and pit rehabilitation in industrial plants
Settling pond rehabilitation in mills and plants
River and creek bank maintenance and stabilization
Dredging of waterways
Highway landscaping and sloping
Irrigation and drainage ditch maintenance
Dredging of bridge foundations
Slurry wall & Cofferdam construction
Waterway maintenance
Slurry and settling pond maintenance
---
Same Komatsu High Standard
The Komatsu PC360LC-10 Long Reach has the same spec as the standard, with the addition of providing an extensive reach capacity for its class with a digging depth of 17m and a horizontal reach of 22 metres.
Built-in versatility
Ten attachment memory settings are provided, with individually definable names. In combination with the standard-fit hydraulic quick coupler power circuit, changing working style is now even simpler. A second auxiliary hydraulic line is available for attachments that require extra hydraulic actuation.
6 working modes
Power, Lifting, Breaker, Economy, Attachment Power and Attachment Economy modes are all available, ensuring that the PC360-10 delivers the power you need with minimised fuel usage. The Economy mode can be adjusted for an ideal balance between power and economy to match your work. The oil flow delivered to hydraulic attachments is adjustable directly on the class-leading widescreen monitor panel.
Komatsu-quality components 
With the latest computer design techniques and a thorough test programme, Komatsu's experience and know-how produce machines that are designed, manufactured and tested to meet the highest standards and offer years of service.
---
Komatsu PC 360 LC Operators Manual & User Manuals are available as well as full specification brochure
For more information on this Komatsu PC 360 22m Long reach for sale
Call us FREE on 0800 515155
Looking to Hire a Komatsu PC360LC Long Reach Excavator
---