Doosan DA30 Dump Truck
Ridgway Plant Sales are pleased to offer this Doosan DA30 Thirty ton articulated dump truck
Doosan DA30 Dump Truck 
Serial Number 1813
Year 2021 
1,650 Hours
Our machine from new with full  service history
Tail Gate
Heated Skip
Autolube
£165,000

Call for details – 01691 770171
| | |
| --- | --- |
| Max Speed | 34 mph |
| Payload Rating | 28 kg   |
| Body capacity heaped | 16.8 m³ |
The Doosan DA30 articulated dump truck (ADT) offers great performance, reliability, operator comfort and serviceability.  
Interested in this?
Enquire today
---
To arrange a viewing or for more information, call Stuart or Rachael on 01691 770171 or fill in form above.
Ridgway Rentals has a wide range of used plant sales, if you can't see the machine you are looking for, please call us as we are constantly updating our Plant Hire Fleet.
Our used plant for sale is from our hire fleet and has been owned and maintained by us from new, has full service history and warranty (UK Mainland only)
Machinery is also available on a rent to buy scheme – contact us for more details.   We also offer a full respray service.
Worldwide Delivery
We can arrange the shipping and delivery of all our used machines to any country in the world – contact us for a quote. 
Nationwide Plant Hire
Plant available for hire ranges from a 1.5 up to a 50 Ton Excavators, including Long Reach, High Reach, GPS, Zero Swing & Wheeled. GPS Dozers, Loading Shovels, Dump Trucks, Dumpers, Rollers, Telehandlers along with many different attachments – click here.
---
For more information on our 30 ton dump truck for sale
Call us FREE on 0800 515155 | 01691 770171
---
Doosan DA30-5 Articulated Dump Truck Specs
Doosan Best in Class
The latest Doosan DA30 is designed with a front-mounted turning ring to provide equal weight distribution to the front axle even during maximum steer articulating.
This, together with a unique free-swinging rear tandem bogie, ensures equal distribution of weight to each wheel and allows permanent 6-wheel contact and drive for equal power distribution and excellent performance on difficult terrain.
The front-mounted turning ring, the tandem bogie and the truck's sloping rear frame results in exceptional rough and soft terrain capabilities and avoids the need for electronic aids such as traction control.
Doosan Dump Truck Hire with Self-Leveling Front Suspension
The front suspension of the new DA30-5 has been updated to a hydro-gas, self-leveling system to provide superior performance and greater shock absorption. Combined, these suspension system features allow for a better ride and operator comfort, especially when the truck is driven while empty. The truck's hydro-gas cylinders connect to pressure accumulators. The accumulators and hydraulic system replace previous shock absorbers and a rubber spring. The updated suspension includes a self-leveling feature and the ability to change characteristics by adjusting the pressure. Also, the overall height of the front suspension can be changed by adjusting the suspension system pressure, which proves useful for lowering the transport height of the articulated dump trucks.
Hydraulic Retarder Updates
As part of the new Doosan ADTs braking system, a new transmission retarder adjustment lever was added to the right-hand side in the cab below the truck's steering wheel. Doosan DA30-5 operators can choose from four levels of retarder force: 100%, 75%, 50% and 25%. As an alternative, a keypad button is available and serves the same function as the lever. The truck's accelerator pedal continues to allow for quick retarder power reduction with a slight press.
Redesigned Cab
Doosan has designed the dump truck cab interior to provide better ergonomics and more operator comfort. 
The new monitor in the cab has bigger gauges for easier reading.  User-friendly graphics and icons can be controlled by buttons on the display panel, and the panel now has the capability to display multiple camera views for increased visibility around the ADT. Operators can toggle through the menu to access additional information such as machine status, service and settings.
EU Stage IV engine
Komatsu fuel-saving technology
Eco-guidance & Eco-gauge
---
Tough and Reliable 30 Ton Dump Truck For Sale
Market-leading Komatsu design
The HM300-5 is built from Komatsu-manufactured components that successfully demonstrate their durability, day after day. Tested and proven by several generations of Komatsu trucks, this top-selling technology sets the mould for all Komatsu ADTs. The entire power train of the HM300-5 is Komatsu-designed and the engine, transmission and axles are perfectly matched, for unsurpassed productivity and durability.
Komatsu HM300-5 Dump Truck Operators Manual & User Manuals are available as well as full specification brochure
For more information on our 30 ton dump truck for sale
Call us FREE on 0800 515155 | 01691 770171
---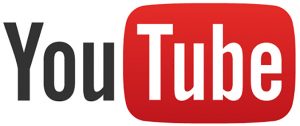 Visit our YouTube channel to see videos of our used machine sales
---