High Rise Cab PC210LC-11
Available NOW! 
Re-handler with HYDRAULIC RAISING CAB
Ridgway Plant Sales will soon be pleased to offer this Komatsu PC210LC-11 from our plant hire fleet. 
Komatsu PC210LC-11 Excavator
Serial Number K70254

Year 2018
9125 Hours
Our machine from new
Full Komatsu service history
Hammer, Shear & Rotate Circuits
Reverse Fan, Pre Cleaner
Fire Suppression
Sill protection guards
Screen protection
Boxing ring
Vandal guards
270° Camera System
New test cert & 30 day warranty (UK mainland)
£65,000
Rent to buy over three years from £850 per week. 
Interested in this?
Enquire today
Hydraulically Raised Cab
Due to the ever increasing Health & Safety regulations, more and more of our customers are requesting a raised cab option on a tracked excavator.
This Komatsu PC210 is fitted with a Kocurek elevating cab system, fire suppression and extra reverse fans. These extra safety features offer both protection for the operator and for other people in the vicinity massively improving safety on sites.
Want to be notified when available?
Send an email to  Call for details – 01691 770171
---
Re-Handler with Hydraulic High Rise Cab for Sale Specifications
The Komatsu PC210LC-11 is equipped to efficiently carry out any task required & is the perfect excavator for the waste & recycling industry. The hydraulically raising cab increases the standard cab height by approximately 2metres giving great visibility.
The PC210-11 is quick and precise. It features a powerful Komatsu EU Stage V engine, Komatsu's Closed Center Load Sensing (CLSS) hydraulic system and first-class Komatsu comfort to provide a fast response
and unrivalled productivity for its class.
Re-Handler with Hydraulic High Rise Cab Excavator for Sale with 6 working modes & rear view camera
The PC210-11 delivers the power required with the lowest fuel usage. 6 working modes are available: Power, Lifting/Fine Operation, Breaker, Economy, Attachment Power and Attachment Economy.
The operator can ideally balance the Economy mode between power and economy to match the work at hand. The oil flow delivered to hydraulic attachments is also adjustable directly on the class-leading widescreen monitor panel.
The fitted rearview camera gives you an exceptionally clear view of the rear work zone on the widescreen monitor panel. This low profile camera is integrated into the counterweight's shape and adjustable. On request, a second camera can be added to the right side of the machine.
---
---
To arrange a viewing or for more information, call Stuart  on 01691 770171 or fill in form above.
Ridgway Rentals has a wide range of used plant sales, if you can't see the machine you are looking for, please call us as we are constantly updating our Plant Hire Fleet.
Our used plant for sale is from our hire fleet and has been owned and maintained by us from new, has full service history and warranty (UK Mainland only)
Machinery is also available on a rent to buy scheme – contact us for more details.   We also offer a full respray service.
Worldwide Delivery
We can arrange the shipping and delivery of all our used machines to any country in the world – contact us for a quote. 
Nationwide Plant Hire
Plant available for hire ranges from a 1.5 up to a 50 Ton Excavators, including Long Reach, High Reach, GPS, Zero Swing & Wheeled. GPS Dozers, Loading Shovels, Dump Trucks, Dumpers, Rollers, Telehandlers along with many different attachments – click here.
For more information on this Re-Handler with Hydraulic High Rise Cab for Sale
Call us FREE on 0800 515155 | 01691 770171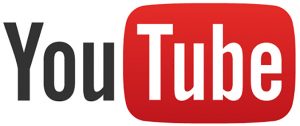 Visit our YouTube channel to see videos of our used machine sales
---