Hitachi 225USRLC-6 Zero tail Swing
Ridgway Plant Sales are pleased to offer this Hitachi 225USRLC-6 Zero tail swing
Hitachi 225USRLC-6 Zero tail swing
Serial Number 6802
Year 2019
3,800 Hours
Our machine from new
Full service history
Quick hitch & One bucket
Hammer, shear & rotate circuits
Side protection rails 
Cab protection system (can be removed if required) 
CE Certified & EPA certified
Boxing Rin, green & orange beacon
£65,000 
Quick Specs
| | |
| --- | --- |
| Net Horsepower | 147 HP |
| Operating Weight | 24.132 kg |
| Max Digging Height | 10.110 m |
| Max Digging Depth  | 6.620 m |
| Max Dumping height | 8.290 m |
Interested in this?
Enquire today
Why choose the Hitachi ZX 225 USLC‑6 Zero Tail Swing
The Hitachi ZX 225 USLC‑6 is a very versatile excavator suitable in many different industries including road construction, demolition, forestry to name a few, thanks to its short-tail swing and variety of attachment options.
They deliver high levels of productivity with amazing fuel efficiency that complies with EU Stage IV emission regulations. They are equipped with a special Hitachi hydraulic system that reduces total hydraulic loss and helps to reduce fuel consumption by up to 12%.
More about the ZX 225 USLC‑6 Zero Tail Swing
The ZX 225 USLC‑6 has a two-piece boom combined with a tilt rotator that allows the operator to work closely in the area immediately in front of the machine with no compromise on performance.
They are fitted with a high-spec rollover protective structure compliant (ROPS) and centre pillar reinforced structure (CRES V) cab, which is designed to protect the operator from the many potential job site risks. Plus, like the majority of our excavator hire fleet, they have also been fitted with Boxing Ring, Green Beacons plus Hammer Shear and Rotate Circuits. 
---
For more information on this Hitachi 225USRLC-6 Zero tail swing
for sale
Call us FREE on 0800 515155
---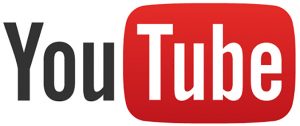 Visit our YouTube channel to see videos of our used machine sales
---
Hitachi ZX490LCH-6  for sale Specifications
Thanks to its short-tail swing and range of optional extras the Hitachi ZX225USLC-6 is one of the most adaptable medium excavators. It's suitable for a variety of jobs and will deliver high levels of productivity, as well as offer excellent fuel efficiency. Two extra spools in the control valve adds to the machine's versatility making it simple to install a number of attachments.
---
ZX 225 USLC‑6 Zero Tail Swing Operators Manual & User Manuals are available as well as full specification brochure
For more information on this Hitachi ZX 225 USLC‑6 Zero Tail Swing
Call us FREE on 0800 515155
Looking to Hire HITACHI ZX 225 USLC‑6 Zero Tail Swing
---