Komatsu D51PXi-24
Ridgway Plant Sales are pleased to offer this Komatsu D51PXi-24 dozer for sale from our dozer hire fleet
Komatsu D51PXi-24 (intelligent)
Serial number 10567
Year 2018
2,995 Hours
PAT Blade (Power Angle Tilt)
CE Certified
Our Machine from New
Full Komatsu Service History
£115,000
Our D51PXi GPS Dozer Hire is an intelligent machine-controlled crawler dozer from market-leading Komatsu
| | |
| --- | --- |
| Net Horsepower | 133 HP     |
| Operating Weight         | 14.260 kg     |
| Blade Capacity | 3,35 m³ |
Interested in this?
Enquire today
---
To arrange a viewing or for more information, call Stuart  on 01691 770171 or fill in form above.
Ridgway Rentals has a wide range of used plant sales, if you can't see the machine you are looking for, please call us as we are constantly updating our Plant Hire Fleet.
Our used plant for sale is from our hire fleet and has been owned and maintained by us from new, has full service history and warranty (UK Mainland only)
Machinery is also available on a rent to buy scheme – contact us for more details.   We also offer a full respray service.
Worldwide Delivery
We can arrange the shipping and delivery of all our used machines to any country in the world – contact us for a quote. 
Nationwide Plant Hire
Plant available for hire ranges from a 1.5 up to a 50 Ton Excavators, including Long Reach, High Reach, GPS, Zero Swing & Wheeled. GPS Dozers, Loading Shovels, Dump Trucks, Dumpers, Rollers, Telehandlers along with many different attachments – click here.
---
For more information on this Komatsu D51PXi Dozer For Sale
Call us on 01691 770171 or FREE on 0800 515155
---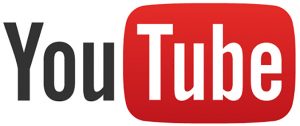 Visit our YouTube channel to see videos of our used machine sales
---
Komatsu D51PXi Dozer For Sale Specifications
Komatsu D51PXi GPS Dozer Features
Highly increased efficiency and productivity
Improved fuel economy
KOMTRAX, Komatsu Wireless Monitoring System
Tough and Reliable with Self-adjusting idler support 
Powerful and Environmentally Friendly
Improved cab visibility plus large high resolution monitor
Like all the latest Komatsu dozers, they follow the super-slant nose design due to rear-mounted cooler and are fitted with a high capacity power-angle-tilt blade.
---
Innovative Intelligent Machine Control
The D51 PXi comes with a fully factory-installed 3D Global Navigation Satellite System (GNSS) Machine Control system.
This integrated sensor package is robust and accurate. It eliminates the daily hassles of installing and removing antennas and cables from the blade and the wear associated with it.
Inside the Cab of Komatsu D51PXi Dozer 
The new high-comfort cab has an air suspension high back adjustable and heated seat plus a shovel holder was added to the back of the machine for the operator's convenience.
Komatsu has included a 7-inch high-resolution monitor which displays real-time fuel economy and diagnostics should the need to troubleshoot arise. The monitor also displays the view of the machine's rear-view monitoring system.
Automatic dozing from start to finish
While high-precision finish grading can be achieved by dozers with a conventional control system, the Komatsu D51 PXi can also perform rough dozing in automatic mode. When rough dozing, the fully automatic blade control monitors blade load and adjust blade elevation, to minimise track slip and perform high-efficiency dozing. Blade control adjusts to provide finish grade performance with high-level precision.
Komtrax – state of the art remote monitoring system
Also included is the Komtrax telematics, Komatsu's state of the art remote monitoring system which allows operators and site managers to keep up with the machine's fuel levels, operating hours, location as well as monitoring DEF levels, ambient air temperatures and pressures.
---
Tough and Reliable Komatsu D51PXi Dozer For Sale
The innovative machine control system on D51PXi allows automated operation from heavy dozing to fine grading. It senses and controls the blade load to optimise the start of the cut and minimise track slip. Equipped dozers can greatly enhance work efficiency in any application, especially when a specific finished level must be guaranteed.
---
---
For more information on our Komatsu D51PXi Dozer For Sale
Call us on 01691 770171 or FREE on 0800 515155
Komatsu D51PXi-24 Operators Manual & User Manuals are available as well as full specification brochure
---