Komatsu PC 290 LC-11
Ridgway Plant Sales are pleased to offer this Komatsu PC 290 for sale from our excavator hire fleet
Komatsu PC290LC-11 Excavator
Serial Number K70283
2018
4,583 hours
Our machine from new 
Full Komatsu service history
Quick hitch & one bucket
Hammer, shear & rotate circuits
Sill protection guards
Green & orange beacon
Vandal guards
New test cert & 30 day warranty (UK mainland)
£65,000
Interested in this?
Enquire today
| | |
| --- | --- |
| Net Horsepower  | 213 HP |
| Operating Weight   | 30.950 kg |
| Max Digging Height | 10.355 m |
| Max Dumping Height | 7.435 m |
| Max Digging Depth                 | 7.220 m |
---
To arrange a viewing or for more information, call Stuart  on 01691 770171 or fill in form above.
Ridgway Rentals has a wide range of used plant sales, if you can't see the machine you are looking for, please call us as we are constantly updating our Plant Hire Fleet.
Our used plant for sale is from our hire fleet and has been owned and maintained by us from new, has full service history and warranty (UK Mainland only)
Machinery is also available on a rent to buy scheme – contact us for more details.   We also offer a full respray service.
Worldwide Delivery
We can arrange the shipping and delivery of all our used machines to any country in the world – contact us for a quote. 
Nationwide Plant Hire
Plant available for hire ranges from a 1.5 up to a 50 Ton Excavators, including Long Reach, High Reach, GPS, Zero Swing & Wheeled. GPS Dozers, Loading Shovels, Dump Trucks, Dumpers, Rollers, Telehandlers along with many different attachments – click here.
---
Call us FREE on 0800 515155
---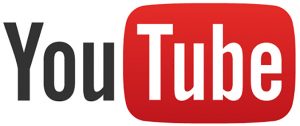 Visit our YouTube channel to see videos of our used machine sales
---
Komatsu PC 290 For Sale Excavator Specifications
Higher productivity
The PC290LC/NLC-11 is quick and precise. It features a powerful Komatsu EU Stage IV engine, Komatsu's Closed Center Load Sensing (CLSS) hydraulic system and first-class Komatsu comfort to provide a fast response and unrivalled productivity for its class.
Komatsu fuel-saving technology
Fuel consumption on the PC290LC/NLC-11 is lower by up to 5%. Engine management is enhanced. The variable speed matching of the engine and hydraulic pumps guarantee efficiency and precision during single and combined movements.
Adjustable idle shutdown
The Komatsu auto idle shutdown automatically turns off the engine after it idles for a set period of time. This feature can easily be programmed from 5 to 60 minutes, to reduce unnecessary fuel consumption and exhaust emissions, and to lower operating costs. An Eco-gauge and the Eco guidance tips on the cab monitor further encourage efficient operations.
---
Komatsu EU Stage IV
The Komatsu EU Stage IV engine is productive, dependable and efficient. With ultra-low emissions, it provides a lower environmental impact and a superior performance to help reduce operating costs and lets the operator work in complete peace of mind.
Heavy-duty after treatment
The after-treatment system combines a Komatsu Diesel Particulate Filter (KDPF) and Selective Catalytic Reduction (SCR). The SCR injects the correct amount of AdBlue® into the system at the proper rate to break down NOx into water (H2O) and non-toxic nitrogen gas (N2). NOx emissions are reduced by 80% vs. EU Stage IIIB engines.
Built-in versatility
Powerful and precise, the Komatsu PC290LC/NLC-11 is equipped to efficiently carry out any task your business requires. On all jobsites, big or small, for digging, trenching, landscaping or site preparation, the Komatsu hydraulic system always provides maximum productivity and control.
A wide choice of options
Two optional attachment lines are available and ten attachment memory settings are simply customised. Combined with a standard-fit hydraulic quick coupler power circuit, it's easier than ever to switch working styles. With a choice of arms and undercarriages, you can configure the PC290LC/NLC-11 to match specific demands for transport, working envelope or duty.
---
6 working modes
The PC290LC/NLC-11 delivers the power required with the lowest fuel usage. 6 working modes are available: Power, Lifting/Fine Operation, Breaker, Economy, Attachment Power and Attachment Economy. The operator can ideally balance the Economy mode between power and economy to match the work at hand. The oil flow delivered to hydraulic attachments is also adjustable directly on the class-leading widescreen monitor panel.
Komatsu-quality
With the latest computer techniques and a thorough test programme, Komatsu produces equipment to meet your highest standards. All major components of the PC290LC/NLC-11 are designed and directly manufactured by Komatsu, and essential machine functions are perfectly matched for a highly reliable and productive excavator.
Rugged design
Maximum toughness and durability are the cornerstones of Komatsu's philosophy – along with safety and top-class customer service. Single piece plates and castings are used in key areas of the machine's structure for good load distribution. Highly durable rubbing strips on the under-side of the arm protect the structure against impact damage.
Extensive support network
The extensive Komatsu distribution and dealer network is standing by to help keep your fleet in optimum condition. Customised servicing packages are available, with express availability of spare parts, to make sure that your Komatsu equipment continues to perform at its peak.
---
Increased comfort
In the wide Komatsu SpaceCab™,  a standard air-suspended high-back seat, heated for improved comfort and with fully adjustable armrests, is the centre of a comfortable and low-fatigue working environment. High visibility and ergonomic controls further assist to maximise the opera- tor's productivity.
Perfect operator convenience
In addition to the standard radio, the PC290LC/NLC-11 has an auxiliary input for connecting external devices and play music through the cab speakers. Two 12-volt power ports are also incorporated in the cab. Proportional controls are fitted as standard for safe and precise operation of attachments.
AdBlue® tank
For simple access, the AdBlue® tank is installed on the front stairway.
Widescreen monitor
Conveniently customisable and with a choice of 26 languages, the widescreen monitor with simple switches and multifunction keys gives fingertip access to a large range of functions and operating info. The rear camera view and an AdBlue® level gauge are now incorporated into the default main screen.
An evolutionary interface
Helpful information is now easier than ever to find and understand with the upgraded monitor interface. An optimal main screen for the ongoing work can be selected simply by pressing the F3 key.
Long-life oil filters
The Komatsu Genuine hydraulic oil filter uses high-performance filtering material for long replacement intervals, which significantly reduces maintenance costs.
---
Optimal jobsite safety
Safety features on the Komatsu PC290LC/NLC-11 comply with the latest industry standards and work in synergy to minimise risks to people in and around the machine. A neutral detection system for travel and work equipment levers increase jobsite safety, along with a seat belt caution indicator and an audible travel alarm. Highly durable anti-slip plates – with additional high friction covering – maintain long term traction performance.
---
Komatsu PC 290 For Sale with quality components 
With the latest design techniques and testing programme, Komatsu's experience and know-how produces plant machinery that is designed, manufactured and tested to meet the highest standards and offer years of service.
Komatsu PC290LC Operators Manual & User Manuals are available as well as full specification brochure
This Komatsu PC290LC 30 Ton Excavator is equivalent to the JCB JS300 • Hitachi ZX300LC • CAT 330 • EC300E
For more information on this Komatsu 290 For Sale
Call us FREE on 0800 515155
---