Komatsu PC210LCi-11
Ridgway Plant Sales are pleased to offer this Komatsu PC210LCI-11 Twenty two ton GPS Intelligent control excavator for sale.
Komatsu PC210LCi-11 GPS Excavator
Serial Number K75034
Year 2017
4,595 Hours
Full Komatsu service history
Quick Hitch & One Bucket
Hammer, shear and rotate Circuit
Green & Orange Beacon
Vandal Guards
New Test Cert & 30 Day Warranty (UK mainland)
Our Machine From New 
£60,000
| | |
| --- | --- |
| Max Digging Height   | 10.000 m |
| Max Dumping Height | 7.110 m |
| Max Digging Depth | 6.620 m |
Interested in this?
Enquire today
---
To arrange a viewing or for more information, call Stuart or Rachael on 01691 770171 or fill in form above.
Ridgway Rentals has a wide range of used plant sales, if you can't see the machine you are looking for, please call us as we are constantly updating our Plant Hire Fleet.
Our used plant for sale is from our hire fleet and has been owned and maintained by us from new, has full service history and warranty (UK Mainland only)
Machinery is also available on a rent to buy scheme – contact us for more details.   We also offer a full respray service.
Worldwide Delivery
We can arrange the shipping and delivery of all our used machines to any country in the world – contact us for a quote. 
Nationwide Plant Hire
Plant available for hire ranges from a 1.5 up to a 50 Ton Excavators, including Long Reach, High Reach, GPS, Zero Swing & Wheeled. GPS Dozers, Loading Shovels, Dump Trucks, Dumpers, Rollers, Telehandlers along with many different attachments – click here.
For more information on this Komatsu PC210LCI-11 Intelligent Machine Control Excavator for Sale
Call us FREE on 0800 515155 | 01691 770171
---
Komatsu PC210LCI-11 Intelligent Machine Control Excavator Specifications
The PC210LCi-11 provides an outstanding improvement in productivity. It performs accurate rough digging, and completes final grade automatically, in just one pass. Cycle times and operator performance are improved, with a reduced risk of error and lower costs for fuel, labour and machine utilisation.
Intelligent Machine Control Excavator
Innovative – Integrated – Intelligent
Automatic real time digging control
Drastically improved efficiency
Intelligent touch screen monitor
Factory installed components
Komatsu auto tilt bucket
Greatly improved Intelligent Machine Control Excavator
Komatsu intelligent Machine Control lets you work quickly and easily, with no fear of over-digging. Efficiency and accuracy are greatly improved, as you can consistently achieve high bucket fills. With the "minimum distance" function, the PC210LCi-11 controls the bucket by automatically selecting the point on the bucket closest to the target surface. The surface is always protected.
Staking, surveying and final inspection were usually done manually. The PC210LCi-11 reduces or eliminates the need for this ground staff around the machine. GNSS antennae integrated in the handrails remove the need to access the top of the counterweight.
For more information on this Komatsu PC210LCi-11 Intelligent Machine Control Excavator
Call us FREE on 0800 515155
Komatsu PC210LCi-11 Operators Manual & User Manuals are available as well as full specification brochure
Looking to Hire Komatsu PC210LCi-11?
CLICK HERE FOR RIDGWAY'S EXCAVATOR HIRE FLEET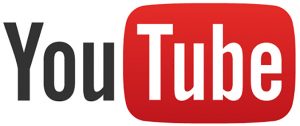 Visit our YouTube channel to see videos of our used machine sales
---