Komatsu PC360LC-11
Komatsu PC360, 38 ton Komatsu excavator for sale. This machine comes fitted with hammer shear and rotate circuits so can operate al types of hydraulic attachments. Also fitted with sill protection rails to protect the undersides from accidental damage and boxing ring for fall protection. Our machine from new, serviced and ready for work.
Komatsu PC360LC-11 Excavator
Serial Number K70295
Our machine from new
Full service history
Quick hitch & one bucket
Vandal guards
Boxing ring & green seat belt beacon
Hammer shear & rotate circuits
Year 2018
7800hrs
£75,000
Interested in this?
Enquire today
---
To arrange a viewing or for more information, call Stuart  on 01691 770171 or fill in form above.
Ridgway Rentals has a wide range of used plant sales, if you can't see the machine you are looking for, please call us as we are constantly updating our Plant Hire Fleet.
Our used plant for sale is from our hire fleet and has been owned and maintained by us from new, has full service history and warranty (UK Mainland only)
Machinery is also available on a rent to buy scheme – contact us for more details.   We also offer a full respray service.
Worldwide Delivery
We can arrange the shipping and delivery of all our used machines to any country in the world – contact us for a quote. 
Nationwide Plant Hire
Plant available for hire ranges from a 1.5 up to a 50 Ton Excavators, including Long Reach, High Reach, GPS, Zero Swing & Wheeled. GPS Dozers, Loading Shovels, Dump Trucks, Dumpers, Rollers, Telehandlers along with many different attachments – click here.
---
For more information on this Komatsu PC360LC-11 for sale
Call us FREE on 0800 515155
---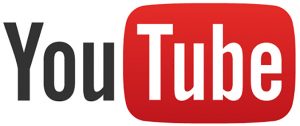 Visit our YouTube channel to see videos of our used machine sales
---
Komatsu PC360LC-11 for sale Specifications
Powerful and precise, because of this the Komatsu PC360LC-11 is equipped to efficiently carry out a variety of tasks and projects. 
The two boom mode settings provide a "power" mode for a more effective excavating digging force. Pressing the PowerMax function button temporarily gives the PC360LC-11's digging force a further boost.
---
Komatsu PC360LC-11 Operators Manual & User Manuals are available as well as full specification brochure
For more information on this Komatsu PC360LC-11 for sale
Call us FREE on 0800 515155
Looking to Hire a Komatsu PC360LC-11 ?
---