FUEL MONITORING
FUEL MONITORING AVALIABLE FROM RIDGWAY RENTALS
Here at Ridgway, we understand the industry we are a part of hasn't always projected an environmentally friendly reputation. With the ever changing situation our planet faces, there has never been a more crucial time to make a change. Manufactures and businesses just like Ridgway are seeking innovation through fuel monitoring to help the industry reduce its carbon footprint, save money and reduce fuel consumption. 
Fuel consumption isn't something you first think of when you are busy on site! Thankfully, that's something we can handle for you with our fuel monitoring systems and tips. 
TELEMATICS AT RIDGWAY RENTALS
Telematics is becoming a key player in the technologies changing the way the plant hire industry operates. Our systems can provide machine diagnostic alerts to help prevent downtime, increase productivity and provide higher efficiency. With our machine telematics, you can remotely track and create data reports for fuel consumption and operation.
---
TOP FUEL SAVING TIPS FROM RIDGWAY RENTALS

---
RIDGWAY PUTS YOU IN THE DRIVING SEAT! 
Ridgway Rentals have been supplying Plant Hire for over 50 years and are amongst the largest plant hire companies in the UK
We take great pride in the excellent service we offer both locally and Nationally
All our plant equipment is modern and of the latest specification, well maintained and fully inspected for safety and reliability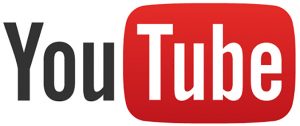 See more from Ridgway by visiting our YouTube channel
 For more information or call us on FREEPHONE 0800 51 51 55 or LOCAL 01691 770171 or Email: