Komatsu Plant Hire
Komatsu Plant Hire at Ridgway Rentals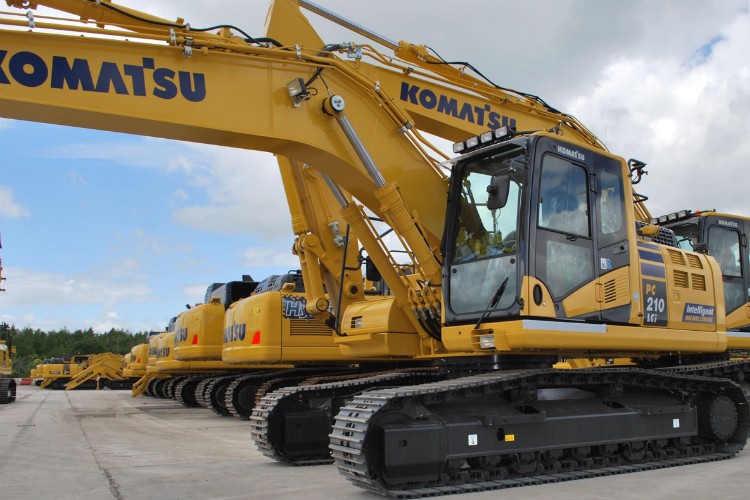 Komatsu is a world-class, the market leader in construction machinery and is well known throughout the industry for strength and reliability. At Ridgway Rentals, we offer a huge range of Komatsu Plant Hire Machinery:
---
Komatsu Ltd. was named after the city of Komatsu in Ishikawa, Japan where the company was founded in 1921.
Komatsu first started the production of tractors & bulldozers for the Japanese military in the 1930s
In August 1951, headquarters were moved to Minato in Tokyo and has manufacturing operations in Japan, Asia, America and Europe.
In 1964 Komatsu began exporting products and in July 1967 and overseas expansion was a major focus in the 1970s with an additional overseas expansion in Asia in the 1990s
---
Intelligent Machine Control Excavators and Dozers
Komatsu's revolutionary intelligent machine control took the industry by storm when they launched the first Intelligent Machine Control bulldozers in June 2013. Now a proven technology and a market leader in GPS control, the range has grown and continues to grow.
Operators can enjoy the safety and precision of Komatsu's exclusive technology that is factory fitted on both dozers and excavators as well as an outstanding improvement in productivity it delivers.
Click here for more information on Intelligent Machines
---
Komatsu is at the forefront of design and technology continually offering new innovations.
Komatsu continues to improve features including the Tier 4 engines that meet EU Stage IV emission regulations, plus new safety and operator comfort features.
---
For details of our other manufacturers, click on the following links
For more information on our Komatsu Plant Hire – please call us FREE on 0800 515155 or fill in form below