Komatsu Dozer Sales
Our stock of Komatsu Dozer sales is updated regularly & includes:- 
Komatsu D51 PX & D51 PXi GPS Dozers
Komatsu D61 PX & D61 PXi GPS Dozers
Komatsu D65 PX & D65 PXi GPS Dozers
Komatsu Dozer Sales from Ridgway Rentals
Ridgway Rentals used dozers for sale are direct from our dozer hire fleet. All our used dozers have been owned by us from new, have full Komatsu service history & unless advised any different are sold with a 3 month major construction equipment component warranty.
Current Komatsu dozer sales from Ridgway:
More stock will be available soon – sign up to get advanced notice
---
For more information about our Komatsu Dozer sales or to arrange a viewing, call us on 01691 770171
At Ridgway Rentals we offer a friendly, professional and flexible plant machinery sales service, the majority of machines come from our plant hire fleet.
All Plant Machinery in our Used Plant Sales has been;
Owned by us from new
Regularly serviced by the Manufacturers
Maintained by our Qualified Engineers
Plus All machines come with:
Full Service History
3 Month Warranty (UK mainland only)
Worldwide Delivery
We can arrange the shipping and delivery of all our used machines to any country in the world. For a quote on international shipping prices, please enquire. 
We are not an agency or re-seller so all of our machines are sold directly by us from our rental fleet, fully serviced with a 3 month warranty*. We also offer a full respray painting service.
---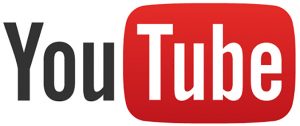 Visit our YouTube channel to see videos of our used machine sales
---
More about the Komatsu D51PX Dozers For Sale
Komatsu D 51 PX dozer offers the best value, reliability and versatility for dozers on the market today. The Hydraulics, power train, frame and all other major components are engineered by Komatsu and the engine meets EU Stage IIIA and EPA Tier III emissions regulations.
Like all the latest Komatsu dozers, they follow the super-slant nose design due to rear-mounted cooler and are fitted with a high capacity power-angle-tilt blade.
Straight Power Angle Tilt (PAT) Blade
Cab-forward design
Integrated ROPS/FOPS Highest HP in its class
Electronically-controlled hydraulically-driven fan
Monitor with self-diagnostic function
The addition of the quick shift mode allows the D51 PX  dozer achieve maximum efficiency during fine and rough grading.
The D51 dozer is equivalent to the CAT D5 
---
More about the Komatsu D61PX Dozers For Sale
The Komatsu D61PX Dozer is an 18 ton crawler dozer that offers excellent stability & grading performance.
Power Angle Tilt Blade – PAT BLADE
The D 61 PX dozer is fitted with a Power Angle Tilt blade (PAT Blade) and offers a wide range of working modes. The large diameter centre ball design offers a strong and durable solution for the blade attachment plus the fold-up action guarantees a transport width of 3 metres for easy transportation between job sites.
Safety, Comfort & Visibility
The large TFT monitor in the cabs of our Komatsu bulldozers gives fingertip access to a wide range of functions and operating information as well as multilingual essential information at a glance.
Automatic speed change to suit load or ground conditions
Joystick control provides precise & efficient operation
2 power modes including Power Mode & Economy Mode
The large tinted glass windows and super slant nose gives the D61 cab the best visibility of any dozers on the market and the integrated ROPS/FOPS and rear-view camera system offer maximum safety.
With Komatsu's low-drive Parallel Link Undercarriage System (PLUS), the D61PX is the best dozer for working on soft surfaces, it is extraordinarily tough, with excellent grading performance and stability.
The D61PX Dozer was manufactured to have low maintenance costs and a long lifetime
The D61 dozer is equivalent to the CAT D6 
---
More about the Komatsu D65PX Dozers For Sale
The powerful & fuel-efficient Komatsu engine makes the D65 dozer superior in both ripping and dozing operations. The EU stage 3A emissions certified engine is turbocharged and features direct fuel injection and air-to-air aftercooling to maximize power, fuel efficiency and emission compliance
Sigmadozer® blade with hydraulic pitch – increases dozing productivity by more than 15% compared to a conventional Semi-U blade.
INPAT blade – this fold-up feature guarantees a transport width of 3 metres for easy transportation between job sites.
Multishank parallelogram ripper – the strong parallelogram design offers straight shank movement, adapted for tough applications.
Like our other dozers for sale, the super slant nose design of the D65 bulldozer offers excellent blade visibility – drastically increasing production, efficiency and safety in any work environment.
---
More about the Komatsu D51PXi, D61PXi & D65PXi Intelligent Dozers For Sale
The Komatsu D51PXi, D61PXi & D65PXi GPS dozers are intelligent machine-controlled dozers with low ground pressure (LGP) & Power Angle Tilt blade (PAT Blade) 
Our intelligent dozers for sale have the same features as our standard dozers with the added bonus of having factory Fitted GPS (a much more robust solution than add-on components for machine control like TopCon & Trimble etc.)
Intelligent Machine Control
3D GNSS system
Integrated & standard factory installed
Automated operation from rough dozing to finish grade
Highly increased efficiency
Powerful and Environmentally Friendly
Low consumption EU Stage IV engine
Optimised Hydrostatic Transmission (HST) control system
Adjustable Eco-gauge and auto idle stop
Hydrostatic cooling fan with cleaning mode
100% passive regeneration and requires no DPF
These intelligent dozers offer an outstanding improvement in productivity a fully automatic blade control function that performs both rough dozing and finish grade in automatic mode
---
| | | | |
| --- | --- | --- | --- |
| MACHINE NAME | D51PX & D51PXi-24 | D61PX & D61PXi | D65PX & D65PXi |
| ENGINE POWER | 99 kW / 133 HP | 126 kW / 169 HP | 164 kW / 220 HP |
| OPERATING WEIGHT | 14.260 kg | 19.460 kg | 22.100 kg |
| BLADE CAPACITY | 2,9 – 3,35 m³ | 3,8 m³ | 3,69 – 5,90 m³ |
---
Ridgway Rentals has a wide range of used plant sales, if you can't see the machine you are looking for on our website, please call us as we are constantly updating our Plant Hire Fleet.
Call us FREE on 0800 515155
Machinery is also available on a rent to buy scheme, this is the hire of a machine over a set period of time with an option to purchase at the end – contact us for more details
Looking for Dozer Hire? Our Dozer hire fleet consists of Komatsu D51 PX, D61 PX & D65 PX and D51 PXi, D61 PXi & D65i PX GPS intelligent dozers
Plant Hire
Plant available for hire ranges from a 1.5 ton mini diggers up to a 50 ton excavators, including long reach, high reach, GPS, zero swing & wheeled excavators. GPS dozers, loading shovels, dump trucks, dumpers, rollers, telehandlers along with many different attachments
RIDGWAY RENTALS NATIONWIDE PLANT HIRE>>
*Ridgway Rentals Ltd. offer a 3 month warranty on all used machines sales if sold within the UK mainland