Used JCB Sales
Used JCB for sale from Ridgway 
Ridgway's JCB for sale, as well as the well known JCB excavators, we also sell used JCB 3CX, Hi Viz Telehandlers & JCB Rollers. So, whatever type of second hand JCB you are looking for, we will probably be able to help you.
All our JCB's have been owned by us from new. They have been serviced regularly by JCB and maintained to a high standard between hires by our qualified engineers
We offer a wide selection of used JCB, all from our own hire fleet
Tracked Excavators: JCB JS220, JS220X
Wheeled JCB's: JCB JS160S, JCB JS200W
JCB Telehandlers: JCB 535-140 Hi Viz & JCB 540-140 Hi Viz, JCB 535-95, JCB 540-170, JCB 540-200
Rollers: JCB VMT 260 120
Dumpers: JCB 6T-ST, JCB 9T-FT
Backhoes: JCB 3CX
View our current stock of used JCB's below:
All of our JCB construction machines are for sale at very competitive rates and available in the UK, Europe and Worldwide! We can arrange the shipping and delivery of our second hand JCBs to any country in the world. 
To arrange a viewing or for more information, call us on 01691 770171
If we don't have the used JCB you are looking for on our website, please contact us as we are constantly buying in new machinery for our plant hire fleet to ensure we have the most up-to-date plant hire service available – nationwide!
All Plant Machinery in our Used Plant Sales has been;
Owned by us from new
Serviced regularly by the Manufacturers
Maintained by our Qualified Engineers
All machines are sold with:
Full Service History
Warranty (UK mainland only)
---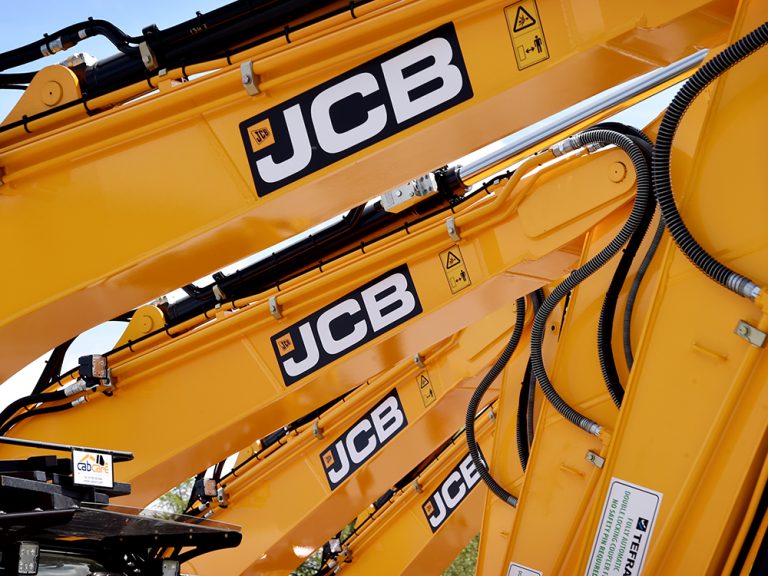 Our JCB Hire offers a vast and diverse collection of construction machines suitable for many industries. Continual investment with JCB ensures we can offer the latest technology available on the market.
Excavators  JS131 ·  131X ·  JZ140 ·  JS220  ·  220X  ·  245XR
Wheeled Excavators JS110W Hydradig  ·  JS160W  ·  JS200W
Telehandlers ·  535-95 AGRI   ·  540-140 
Mini & Midi Diggers 57Z ·  8014  ·  85Z
Dumpers 1T-HT ·  3T-FT & ST ·  6T FT, ST & Cabbed,·  9T-FT & Cabbed
Rollers VMT260 ·  CT260
Backhoe Loaders 3CX
We also offer all our JCB's on contract hire – please ring 0800 515155 for more information
Click here for more information on the inspiring story of JCB