Demolition Equipment
Self-drive, nationwide supply of specialist demolition equipment to include the Komatsu PC490 HRD, a purpose built high reach demolition excavator, small excavators and large excavators from thirteen ton up to sixty ton all fully prepared Komatsu LCD Machines

Demolition Equipment Hire at Ridgway
Our demolition equipment can be fitted with a number of specifications to suit your requirements
ROPS & FOPS Guards
Sill Guards
Steel Belly Plates
Ram Guards
Hammer, Shear & Rotate Lines with proportion control
Solid Tyres
---
All our demolition excavator hire is fitted with ROPS & FOPS Guards, Sill Guards, Steel Belly Plates, Ram Guards & Hammer, Shear & Rotate Lines with proportion control
LCD Demolition Excavators
Small Demolition Excavators
Demolition Specification Excavators
---

JCB 560-80 Wastemaster Details
Our JCB 560-80 Wastemaster Telehandler or Telescopic Handler is a highly efficient machine. Specifically developed for the waste & recycling industry, the JCB 560-80 Wastemaster has been built to be a combination of power and productivity while being highly efficient without forgetting about the comfort and safety of the operator and bystanders.
6,000kg lift capacity 
8 Meter Reach
Maximum lift heigh of 8.1m
---
JCB 437 Loading Shovel
Our JCB 437 wheel loader hire offers superb performance without the inconvenience of a DPF together with improved fuel economy. 
We are able to configure our wheel loaders to suit most applications including:
High Reach Loader Arms
Solid Tyres
Fire Suppression
Cab Protection
High Tip Bucket
Reversing Cameras
---
All our excavators are available with a range of demolition attachments, fitted in our yard prior to delivery and guaranteed to work straight off the back of the truck. All available for our equipment or your own machines
Shears
Breakers
Grabs
Munchers
Pulverisers
---
Other Demolition Equipment Hire
It's not all about taking down structures, material has to be moved on site as well as removed from site.
The following movers, loaders and hauliers could also help your next project
Dozers – for site clearance
Dump Trucks – for moving material on site
Material Handlers – twenty-ton solid wheeled material handler with telescopic cab, ideal for loading scrap or other demolitions site materials
---
For more information on our Demolition Equipment
Call us FREE on 0800 515155 or 01691 770171
---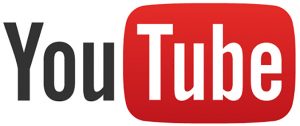 Visit our YouTube channel to see our PC490HRD High Reach in action
---
Ridgway can supply what you need, where you need it, at competitive prices.
All equipment is available on a short term hire or contract plant rental basis.
Nationwide excavator attachment hire at competitive prices and exceptional service levels – call us now for a no-obligation quote!
For more information on our Demolition Equipment – call us FREE on 0800 51 51 55 or fill in form below