30 Ton Excavators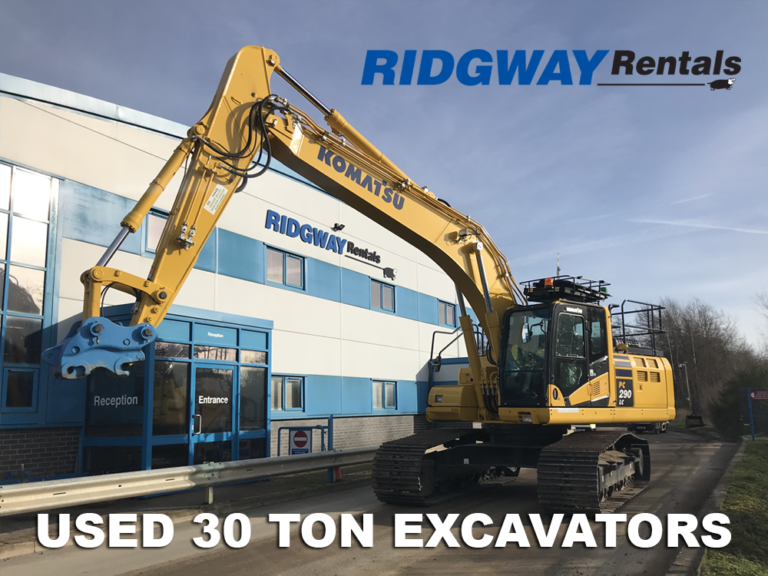 Our stock of 30 Ton Excavators for sale is updated regularly & includes:- 
KOMATSU:- PC290LC
HITACHI:- ZX300LC
30 ton excavators for sale from Ridgway Rentals
Ridgway Rentals used plant machinery for sale comes directly from our own plant hire fleet. All our machines have been ours from new and come with full Komatsu or Hitachi service history & unless advised any different has a 3 month major construction equipment component warranty.
Current 30 Ton Excavators For Sale from Ridgway:
---
Our 30 ton excavator hire fleet consists of Komatsu PC 290 and Hitachi ZX 300 excavators, both have proved themselves to be reliable heavy duty excavators ideal for muck shifting, demolition, site clearance, recycling, road construction and any other task requested of them.
Looking for 30 Ton  Excavator Hire?   30 TON  EXCAVATOR HIRE FLEET  >>
Call us FREE on 0800 515155
---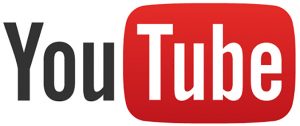 Visit our YouTube channel to see videos of our used machine sales
---
All our 30 Ton Excavators For Sale have been;
Owned by us from new
Regularly serviced by the Manufacturers
Maintained by our Qualified Engineers
Plus All machines come with:
Full Service History
Warranty (UK mainland only)
Worldwide Delivery of 30 Ton Excavator Sales
We can arrange the shipping and delivery of all our 30 ton excavators for sale to any country in the world. We also offer a full respray painting service. For a quote on international shipping prices, please enquire. 
Call us FREE on 0800 515155
We are not an agency or re-seller so all of our machines are sold directly by us from our plant hire fleet, fully serviced with a warranty (UK Mainland only). 
DOWNLOAD OUR CURRENT USED PLANT STOCK LIST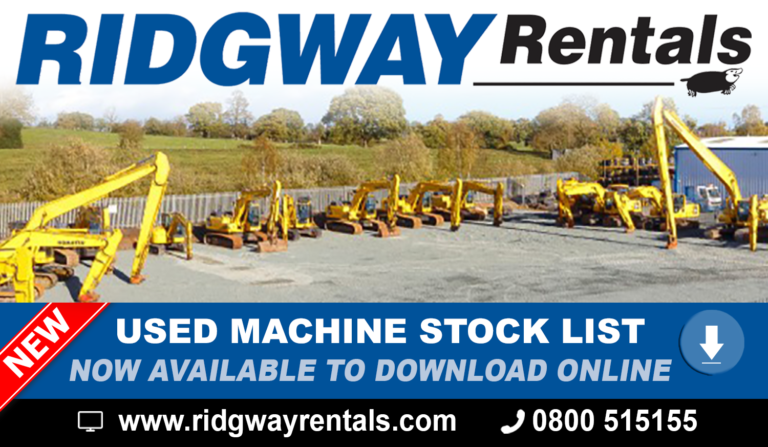 ---
More about the KOMATSU PC 290 LC Excavators
The PC290LC/NLC-11 is quick and precise. It features a powerful Komatsu EU Stage IV engine, Komatsu's Closed Center Load Sensing (CLSS) hydraulic system and first-class Komatsu comfort to provide a fast response and unrivalled productivity for its class.
Fuel consumption on the PC 290 LC-11 is lower by up to 5%. Engine management is enhanced. The variable speed matching of the engine and hydraulic pumps guarantee efficiency and precision during single and combined movements.
The Komatsu PC 290 LC has 6 working modes and a two-mode boom control

The 6 working modes include Power • Lifting/Fine Operation • Breaker • Economy • Attachment Power • Attachment Economy – these ensure that the PC 290 delivers the power you need with minimised fuel usage
Smooth Mode reduces lifting of machine front whilst the Power Mode increases the boom pushing force, improving digging operation on hard ground.
These 30 ton Excavators fully comply with ROPS & FOPS and have an adjustable rearview camera integrated into the shape of the counterweight that shows a clear view of the rear work zone on the wide-screen monitor panel within the cab.
| | |
| --- | --- |
| Net Horsepower  | 213 HP |
| Operating Weight   | 30.950 kg |
| Max Digging Height | 10.355 m |
| Max Dumping Height | 7.435 m |
| Max Digging Depth                 | 7.220 m |
The Komatsu PC290LC 30 Ton Excavator is equivalent to the JCB JS300 • Hitachi ZX300LC • CAT 330 • EC300E
---
More about the Hitachi ZX 300 LC Excavator
The ZX300LC-6 brings efficiency, reliability and durability to your job sites. This Hitachi 30 Ton Excavator is suitable for a wide range of applications, providing a powerful performance, smooth and user-friendly operation, and high levels of productivity. 
Weather-resistant materials with Superior comfort
A Highly durable AES-grade resin has been used to make the console in the cab. This weather-resistant material prevents potential damage caused by the sun's ultraviolet rays. The upper structure of the ZX300LC-6 benefits from high-quality sealant (around the cooling package) and acoustic materials to eliminate any deterioration caused by heat. These ensure the machine's long-term cooling and low-noise acoustic performance. A fully adjustable seat, spacious cab, ergonomic controls and advanced music system all contribute to a comfortable working environment for operators of the ZX300LC-6.
High quality
Incorporating superior elements and materials.
Lifetime reliability
Reliable components help to prevent oil leaks.
Ultimate durability
Reinforced travel motor cover enhances durability
User-friendly
Handrails and a reinforced platform enhance safety.
Incredible versatility
Tilt and rotary tilt modes complete the attachment support system.
Increased productivity
Six-cylinder engine with 14% higher productivity in PWR mode (15% in ECO mode).
Routine maintenance can be carried out quickly with easy access to the engine compartment and other components provided by the convenient and wide-opening engine cover.
The design of the hydraulic return pipes incorporates a rubber hose fitted with a flange. This helps to reduce the risk of oil leaks and enhances the overall reliability of the system.
Track guards have been enlarged and the lower roller has been reconfigured so that mud falls out easily to prevent clogging and any subsequent damage to the oil seals. To prevent engine parts from overheating, the expansion tank has been mounted on top of the cooling system, so that air can be completely removed.
The 8mm-thick travel motor cover on the ZX300LC-6 is almost double that of the previous model and bolts have been positioned to minimise damage.
| | |
| --- | --- |
| Net Horsepower   | 249 HP |
| Operating Weight | 29.200 kg |
| Max Dig Reach  | 11.27 m |
| Max Digging Depth | 7.87 m |
| Max Dumping Height | 7 330 m |
The Hitachi ZX300LC 30 Ton Excavator is equivalent to the JCB JS300 • Komatsu PC290LC • CAT 330 • EC300E
---
Ridgway Rentals has a wide range of used plant sales, if you can't see the machine you are looking for on our website, please call us as we are constantly updating our Plant Hire Fleet.
Call us FREE on 0800 515155
Machinery is also available on a rent to buy scheme, this is the hire of a machine over a set period of time with an option to purchase at the end – contact us for more details
Plant Hire
Ridgway Rentals specialises in the nationwide supply of self-drive construction equipment, plant available for hire ranges from a 1 Ton Mini Digger up to a 45 Ton  Excavator, including Long reach Dredgers, 28 metre High Reach, Dozers, Dump trucks, Hybrid Fuel Saving Excavators, dumpers and many different attachments – All available nationwide – click here to find out more