Backhoe Loader Hire
Ridgway Rentals Nationwide Backhoe Loader Hire includes the JCB 3CX Backhoe Loader, with 4 in 1 bucket, pallet forks, extender and breaker circuit.
The JCB 3CX backhoe loader hire is the world's most advanced with an unrivalled combination of power, productivity, and efficiency.
Equal-length boom and dipper allows close excavation
Quickhitches give the versatility to swiftly complete any task
Ride control to make road work more comfortable
Superb all-round visibility
Spacious cabs with ultra-low noise
The easy access is safe and prevents dirt build-up due to the large grab handles, wide door opening, and open grid design steps whilst the power brakes allow safe and efficient stopping with minimum effort. 
The 55kW EcoMAX engine doesn't use exhaust after-treatment so doesn't need costly heat-resistant lube oils or Adblue.
Available with range of Buckets, Breakers and Patch Plainer.
Max. Engine Power                  109 HP
Max. Dig Depth                          4.24m
Max. Loader Capacity             3479kg
---
For more information on our Nationwide Backhoe Hire – call us FREE on 0800 51 51 55 or fill in form below
---
Nationwide Plant Hire
Ridgway Rentals have been supplying Plant Hire for over 50 years and are amongst the largest plant hire companies in the UK
We take great pride in the excellent service we offer both locally and Nationally
All our plant equipment is modern and of the latest specification, well maintained and fully inspected for safety and reliability
SEE OUR FULL RANGE OF PLANT HIRE MACHINERY AVAILABLE NATIONWIDE
Used Plant Machinery Sales
Due to continual investment in our fleet of plant hire equipment, we often have machinery for sale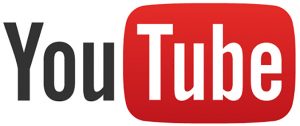 Visit our YouTube channel to see videos of our used machine sales