Telehandler Hire

Our Telehandler hire includes a selection of machines from JCB. The reach of our telehandler hire varies from 8 metres up to a massive 20 metres.  Plus we have telehandlers specially developed for the Farm, and the Waste & Recycling Industry
Our Telehandler Hire range includes:
Telehandlers are very versatile, all round machines that can be used in many applications, the addition of attachments makes them even more versatile
Telehandler Hire Attachments
Our telehandler hire is available with many attachments including: Pallet Forks, Buckets, Brushes, Extension JIB, Powergrab, Shear Grab, Multishovels, Agri Shovel, Sweeper Brushes, Grain Pusher, Grass & Pallet Forks, Man Basket, Roof Truss JIB, Lifting Hooks – please ask if you are looking for something in particular not listed.
Telehandler or Telescopic Handler?
A telehandler can also be called a telescopic handler, a teleporter or a boom lift! This adaptable machine is similar to a forklift, but has a boom, which makes it more like a crane!. The single telescopic or articulating boom can extend forward and upwards from the vehicle and has a wide variety of uses in the agriculture, waste management and construction industry. Telehandlers are usually mounted on a four-wheel drive chassis and equipped with a telescopic boom that can provide lift heights to 50 feet or more, our JCB telescopic handlers have a reach of up to 20 metres.
---
For more information on any of our Telehandler Hire – call us FREE on 0800 51 51 55 or fill in form below
Our Nationwide Plant Hire machinery ranges from 1.5 ton Mini Diggers up to 50 Ton Excavators and includes High Reach Demolition Machines, Rubber Duck Wheeled and Zero Tail Swing, Loading Shovels (available in full waste spec), Telehandlers, Backhoes, Dumpers, Rollers, Dump trucks, Dozers and JCBs all available with many different attachments to suit the purpose.
All our machines are available on Short Term Hire or Long Term Contract Hire
---
All our plant equipment is modern and of the latest specification, well maintained and fully inspected for safety and reliability.
Due to continual investment in our plant hire fleet, we often have machinery for sale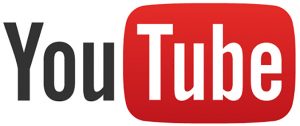 Visit our YouTube channel to see videos of our used machine sales