Loading Shovel Contract Hire
Arranging loading shovel contract hire with Ridgway Rentals couldn't be easier or more flexible!
Loading shovel contract hire can be for varying lengths of time up to 3 years and is the ideal way to agree a discounted hire rate!
Loading Shovel Contract Hire the way you want it!
Our Loading Shovels can be supplied in Quarry, Demolition and Waste Spec to your own unique specification with:
High Reach Loader Arms
Solid Tyres
Fire Suppression
Cab Protection
High Tip Bucket
We have several different loading shovels available on contract hire including:
Komatsu WA380 • Komatsu WA430 • Komatsu WA470 • JCB 437 • JCB 457 • Hitachi ZW220
For more information on our Loading Shovel Contract Hire
Call us on 01691 770171 or FREE on 0800 515155
We supply to many industries including: Waste Management, Recycling, Rail, Waterways, Forestry, Demolition etc. – all livery free so you can fit your own company logos on.
We can supply BRAND NEW wheeled loading shovels on contract rental and also modern wheeled loading shovels direct from our rental fleet with immediate delivery
---
Contract Hire with Flexibility
We understand that plans can change and offer contracts with complete flexibility, machines can be exchanged as needed to suit your change in requirements.
Nationwide Delivery and collection service
Satellite tracked vehicles
Full service records
Maintenance & service options
All machinery is regularly serviced, thoroughly inspected and is amongst one of the most up to date Plant Hire Fleet in the UK.
---
Our loading shovels are also available on short term hire
Looking for a wheel loader for sale?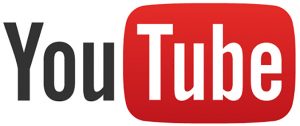 ---
Call us FREE on – 0800 515155
RIDGWAY RENTALS' PLANT CONTRACT HIRE – OFFERS A COST EFFECTIVE ALTERNATIVE TO PURCHASING!
Ridgway Rentals have been supplying Plant Hire for over 50 years and are now still family owned and run. We take great pride in the excellent service we offer and can supply what you want to anywhere in the UK for a price you will like.