Liugong 856H Loading Shovel
Liugong Loading Shovel Contract Hire with our Liugong 856H Wheeled Loading Shovel
Liugong Loading Shovel Contract Hire – Liugong 856H
6 Cylinder Cummins QSB6.7 Engine
Load Sensing Hydraulic System for Optimal Control
Auto-Idle Speed Function
Operator Friendly Environment
Ergonomically designed Controls
Spacious Cab with Clear Visibility
Contract Hire Rate of £POA
Quick Specification
| | |
| --- | --- |
| Net Power | 215 Hp |
| Operating Weight | 17,800 kg |
| Bucket Capacity | 2.6 – 5.6 m3 |
BUCKET DESIGN FOR BETTER PAYLOAD CONTROL
The bucket on the newly designed 856H wheel loader has increased capacity and material holding ability. The 856H loads more easily and carries a larger payload, ensuring every cycle is your most productive.
OPERATOR FRIENDLY ENVIRONMENT
A comfortable operator is a more productive operator. The ergonomically designed controls, increased visibility and many convenience features in the cab of the 856H ensure long comfortable and productive days on the jobsite
For more information on our Liugong Loading Shovel Contract Hire
Call us on 01691 770171 or FREE on 0800 515155
---
Contract Hire with Flexibility
We understand that plans can change and offer contracts with complete flexibility, machines can be exchanged as needed to suit your change in requirements.
Nationwide Delivery and collection service
Satellite tracked vehicles
Full service records
Maintenance & service options
All machinery is regularly serviced, thoroughly inspected and is amongst one of the most up to date Plant Hire Fleet in the UK.
---
Liugong Loading Shovel Contract Hire Specifications
The 856H wheel loader not only works harder it works smarter. With integrated advanced technologies and rugged design, the 856H strikes the perfect balance between fuel efficiency and worksite productivity.
The 856H is a highly productive partner on the jobsite. It boasts a redesigned Z-bar and bucket, an advanced load-sensing hydraulic system and a responsive powershift transmission that ensures fast cycle times.
---
DEPENDABLE POWER 
The 856H benefits from the unmatched performance of the 215 HP (160 kW) Cummins QSB6.7 Tier 4 Final engine that not only maximizes torque output delivering more power at lower engine speeds, it also delivers fast throttle response.
TRANSMISSION 
The 856H offers a choice of two smooth-shifting ZF powershift transmissions: 4F/3R and the all-new 5F/3R combination. The five-speed version comes standard with a lock-up clutch torque converter that allows for maximum transfer of power to the transmission while maintaining excellent fuel efficiency.
Optimized gear ratios and auto-shift functionality provide faster acceleration and responsive cycle times, regardless of the application.
Conveniently located controls provide full command of loader and transmission functions for optimum work efficiency.
Kick-down and forward/reverse buttons are conveniently located on the loader joystick. The kick-down function enables the operator to lower the gear with the tip of a finger, increasing engine torque and delivering increased bucket breakout force and improved loading capability.
Liugong Loading Shovel Contract Hire Ride Control
LiuGong's new generation ride control, coupled with an automated bucket positioning feature, absorbs shocks and improves ride quality over any terrain.
The improved ride ensures material is retained in the bucket and helps improve all round operator comfort, confidence and productivity.
LOAD-SENSING HYDRAULICS
Where intelligence meets brute force. The load-sensing hydraulic system directs power to the bucket or steering function according to demand, thus ensuring fast response and excellent efficiency. Smooth and superior control of the machine, boom and the attachment is easily achieved. 
The operator is in full control as power is efficiently distributed to meet the requirements of the job at hand.
Z-BAR LINKAGE TO SUPPORT PAYLOAD PERFORMANCE
The optimized Z-Bar geometry positions the bucket closer to the tires, achieving superior digging force, high bucket breakout force and maximum angle rollback for stable transport of materials with minimal spillage.
The option of a hydraulic quick coupler attachment adds to the versatility of this machine, allowing for the use of multiple tools and attachments to suit the job at hand.
Liugong Loading Shovel Contract Hire Axles
The 856H features limited-slip differential axles that automatically deliver power to the wheels, creating excellent traction and virtually eliminating slippage even when operating in soft or uneven ground conditions.
These axles are designed to ensure all four wheels remain on the ground even in rough terrain. The front axle is rigidly-mounted to the frame to support the entire weight of the wheel loader and the rear axle is designed to allow for ± 12° oscillation, delivering greatly enhanced stability and traction.
---
For more information on our Liugong Loading Shovel Contract Hire
Call us on 01691 770171 or FREE on 0800 515155
We have several different loading shovels available on contract hire
Komatsu WA380 • Komatsu WA430 • Komatsu WA470 • JCB 437 • Hitachi ZW220 • LiuGong 856H
Looking for short term loading shovel hire?
Looking for a wheel loader for sale?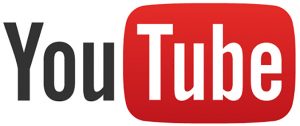 Visit our YouTube channel to see videos of our used machine sales
---