13 Ton Excavator Hire
Our 13 Ton Excavator hire machines have many extra features that provide added safety, protection, versatility & operator comforts.
13 Ton Excavator Hire Features
ROPS and FOPS cab protection
Boxing Ring
Sill Protection
Beacons
Vandal Guards
Cameras
Miller Quick Hitch
Hammer, Shear & Rotate Hydraulic Circuits
Our fleet of 13 ton excavators are powerful & environmentally friendly machines that offer great visibility, easy to use controls and everyday low running costs.
We have a huge range of excavator attachments including hammers, shears, selector grabs, breakers, buckets etc for full list CLICK HERE
Also available are rubber tracks, biodegradable oil, height and slew restrictors, spark arrestors and chalwyn valves.
We also offer Zero Swing 13 Ton Excavator Hire
For more information on our 13 Ton Excavator Hire
Call us FREE on 0800 515155 or fill in form below
---
More about our 13 Ton Excavator Hire Machines
The 6 work modes, Power, Lifting, Breaker, Economy, Attachment Power and Attachment Economy, ensure the PC138US delivers the power you need with minimised fuel usage giving the ideal balance between power and economy to match each task.
In a nutshell, the PC138US delivers the quality, performance and productivity you can expect from Komatsu equipment.
The PC138US also has the benefit of a reduced tail swing.
The JS131 & 131X are both extremely productive 13 ton excavators that offer fast cycle times and reduced fuel consumption.
To save fuel, JCB Auto-Idle technology automatically reduces engine speed when hydraulics aren't in use.
Both these 13 ton JCB's are hugely versatile and able to carry out a wide range of tasks on any job site.
The ZX130-6 is a 13 ton excavator that provides fuel-efficient performance with 3 work modes.
Economy (ECO) maximizes fuel efficiency while delivering an enhanced level of productivity.
Power (PWR) delivers a balance of power and speed, plus fuel economy for normal operation
High Productivity (H/P) delivers more power and faster hydraulic response.
The ZX130-6 features a number of productivity-boosting features including a fuel-efficient Stage IV Isuzu engine with no DPF needed.
The JZ140 is a reduced tails swing excavator from JCB, it is fitted with many safety features including a rear and side-view camera as standard.
The easy to use quick hitch system makes attachment changing quicker and easier for you plus the dozer blade increases versatility with grading etc.
The full sized cab delivers a spacious and comfortable operating environment with a 7″ colour multi-function display monitor and viscous rubber mounts to minimise noise and vibration.
---
For more information on our 13 Ton Excavator Hire
Call us FREE on 0800 515155 |  01691 770171
Due to continual investment in our plant hire fleet, we often have machinery for sale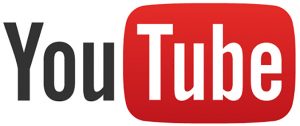 Visit our YouTube channel to see videos of our used machine sales