20 Ton Excavator Hire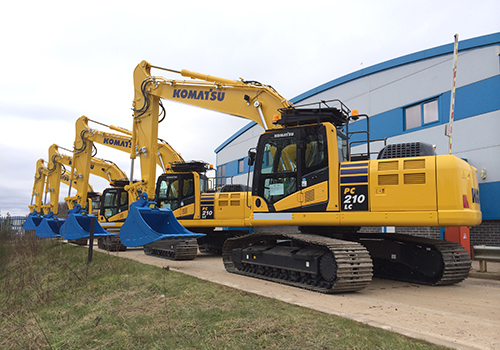 Our 20 Ton Excavator Hire fleet includes Komatsu and JCB Machines
Ridgway Rentals offers in our 20 Ton Excavator Hire: Komatsu PC210, Komatsu PC228 Zero Tail Swing, Komatsu HB215 Hybrid digger and Komatsu PC210LCI GPS Control Excavator.
All Ridgway Rentals 20 Ton Excavator Hire machines can be hired in demolition specification which includes ROPS and FOPS cab protection guards plus fitted with hamer, shear and rotate hydraulic circuits enabling use of all hydraulic rotating attachments.
We have a huge range of excavator attachments including: hamers, shears, selector grabs, breakers, buckets etc for full list see attachments
Also available are rubber tracks, biodegradable oil, height and slew restrictors, spark arrestors, double lock Miller quick hitch and chalwyn valves.
Ridgway Rentals is a family run business offering a Nationwide Plant Hire service at very competitive rates
Call us on Freephone 0800 515155 or
All our machines are also available on Short Term Hire or Long Term Lease / Contract Hire