20 Ton Zero Tail Swing Excavators
Our 20 Ton Zero Tail Swing Excavator Hire offers compact and manoeuvrable machines from Komatsu & JCB that are ideal for work in restricted and confined spaces.
20 Ton Zero Tail Swing Excavator Hire Features
ROPS compliant
Rear view camera
Quick Hitch
Hammer, Shear & Rotate Lines
Fuel-saving technology
Falling Object Protection System (FOPS) optional
All our excavators can also be fitted with demolition guards making them ideal for demolition work in confined areas.
Ideal for working in tight working areas in towns and cities, bridges and roadside, logging and demolition
We also offer 13 Ton Zero Tail Swing Excavator Hire
For more information on our 13 Ton Zero Swing Excavator Hire
Call us FREE on 0800 515155 or fill in form below
---
More information on our 20 Ton Zero Swing Excavator Hire Machines
Despite having a reduced tail swing, the new 245XR still boasts the JCB CommandPlus cab, one of the biggest, most comfortable and easy to operate cabs on the market.
The reduced tail swing of the new 245XR maximises its potential to perform safely & accurately in tight and congested environments such as modern highways and housing developments.
The PC228 offers significant advances in fuel consumption, lift capacity and working envelope. 
Its ultrashort tail swing radius is perfect for work in tight spaces, particularly in urban areas, or for road construction, logging and demolition. Thanks to optimised packaging, the PC228USLC-11 is exceptionally stable.
The ZX225USLC‑6 is one of the most versatile Hitachi medium excavators. It is suitable for urban job sites, including road construction and demolition, as well as forestry, and particularly if space is limited. Smooth, fast and precise, it delivers high levels of productivity and fuel efficiency.
Its compact dimensions are combined with a powerful lifting force and good stability.
---
A full list of our current plant hire fleet can be found by clicking here
Due to continual investment in our plant hire fleet, we often have machinery for sale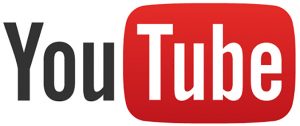 Visit our YouTube channel to see videos of our used machine sales