Hitachi ZX225US Excavator
Our Hitachi ZX225 Excavator Hire is a versatile 20 tonne excavator due to its compact dimensions and flexibility.
Hitachi ZX225 Excavator Hire Features
Great Flexibility
Compact and Powerful
Short Tail Swing
Powerful Lifting Force
Good Stability
Excellent Visibility
The Hitachi ZX 225 is a short tail swing excavator that is suitable for work in confined spaces
Quick Specification
| | |
| --- | --- |
| Net Horsepower | 147 HP |
| Operating Weight | 24.132 kg |
| Max Digging Height | 10.110 m |
| Max Digging Depth  | 6.620 m |
| Max Dumping height | 8.290 m |
Hitachi ZX225 Excavator Hire Specs
The ZX225USLC‑6 is one of the most versatile Hitachi medium excavators.
It is suitable for urban job sites, including road construction and demolition, as well as forestry, and particularly if space is limited. Smooth, fast and precise, it delivers high levels of productivity and fuel efficiency.
Compact and powerful
The short-tail swing of the ZX225USLC‑6 enables it to fit into confined spaces, which makes it suitable for a wider variety of job sites than the standard 21-tonne model.
Its compact dimensions are combined with a powerful lifting force and good stability.
Power boost
The tried-and-tested power-boost feature has 10% more capacity than the Zaxis‑3 model. This increases the capacity of the ZX225USLC‑6 to deliver an enhanced level of performance and lifting power.
Better visibility
There are fewer bars on the optional front guard and those remaining are reduced in size – yet retain their rigidity. This helps to minimise any blind spots and improves the operator's visibility.
The Hitachi ZX225 Excavator offers high levels of performance with exceptional efficiency. They have been designed to work seamlessly and without complications on a wide range of demanding job sites.
Being equipped with two extra spools in the control valve combined with a powerful lifting force adds to the versatility of the machine by making it easier for you to install various attachments.
For increased flexibility, the excavator comes with two tilt modes as standard.
For more information on our Hitachi ZX225 Excavator Hire – call us FREE on 0800 515155 or fill in form above
---
All our excavators can be hired together with our range of hydraulic attachments
For more information Call us FREE on 0800 515155 | 01691 770171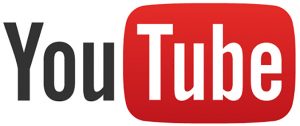 ---
Plant can be supplied on a short term hire or Long Term Contract Hire.
All our plant equipment is modern and of the latest specification, well maintained and fully inspected for safety and reliability.
---