Hitachi Plant Hire
We like to offer a diverse fleet of plant hire machinery and from purchasing one machine last year, our Hitachi hire fleet now includes a large number of excavators and loading shovels
Hitachi Plant Hire at Ridgway Rentals
Our latest Hitachi machines bring many benefits that operators and site managers will both benefit from. The Hitachi design focuses on being user-friendly with a comfortable and safe cab whilst offering a fuel-efficient engine that meets rigid emission standards without the need for DPF!
---

Hitachi Plant Hire includes Loading Shovels
Hitachi ZW220-6 Wheel Loader
Hitachi ZW220-6 18TON 3.3M BUCKET, at home in quarrying, waste & recycling operations. The ZW220-6 has been designed for operator comfort, minimal environmental impact, safety and productivity.
With 360° visibility, ride control, stage IV no DPF engine, 7% fuel saving in load and carry, single lever control and global e service providing 24hr monitoring, the ZW220 will benefit any operation requiring a wheeled loading shovel.
A special feature of the Hitachi ZW220-6 Wheel Loader that stands out is the auto-levelling crowd mechanism. This system allows the operator to undertake levelling operations with one easy lever operation. 
Engine output             200 HP
Operating weight       17 950 – 18 360 kg
Bucket size                 3.2 m3
---
Hitachi Plant Hire includes 13 – 50 Ton Excavators 
We have a full fleet of Hitachi Excavators in our Hitachi Plant Hire range from 13 tonne ZX130 up to our 50 tonne ZX490
Hitachi ZX130 LC-6 13 Ton Excavator
The new Hitachi ZX130LC-6 excavator was designed with the operator in mind. It offers exceptional performance on the 6 key elements needed: visibility, productivity, comfort, durability and reliability.
These machines work safely and effectively, even in the most challenging of conditions.
Net Horsepower                           101 hp
Operating Weight                    13 087 kg
---
Hitachi ZX210 LC-6 20 Ton Excavator
Built with the same toughness as our large mining excavators, Hitachi utility-class excavators bring efficiency, reliability and durability to your job sites. You also get standard upperstructure handrails for added safety and accessibility, easy-to-operate controls for smooth and responsive hydraulics, programmable attachment modes and simplified maintenance with features like a battery disconnect switch.
Net Horsepower                           160 hp
Operating Weight                    21 900 kg
---
Hitachi ZX225US-6 20 Ton Excavator
The Hitachi ZX 225 US‑6 and ZX300LC-6 are very versatile excavators and suitable for many different industries. They offer efficiency, reliability, and durability together with a fuel-efficient EPA Final Tier 4 (FT4)/EU Stage IV Isuzu engine with no DPF needed.
Net Horsepower                           147 HP
Operating Weight                    24.132 kg
---
Hitachi ZX300LC-6 30 Ton Excavator
The ZX300LC-6 incorporates unique Hitachi technology that has been specially developed for the Zaxis-6 medium excavator range. This innovative model has been created with the highest level of performance, but without compromising on the increasing demand for operational efficiency.
Net Horsepower                           249 HP
Operating Weight                    29 200 kg
---
Hitachi ZX350LC-6 35 Ton Excavator
If you're looking for more efficiency, reliability, and durability, the ZX350LC-6 has an insatiable appetite for work. The fuel-efficient EPA Final Tier 4 engine meets rigid emission standards and no DPF is needed.  The ZX350LC-6 offers a generous swing torque, dig force, and lift capacity. The spacious cab and standard upper-structure handrails provides safety, comfort and productivity.
Net Horsepower                           271 HP
Operating Weight                    35 090 kg
---

Hitachi ZX490LCH-6 50 Ton Excavator
The power and performance of the ZX490LCH-6 makes it ideal for demanding working environments such as quarries and extensive construction projects. Used with different attachments, and suitable for both heavy loading and lighter operations such as grading, it offers increased versatility. Whatever the task, the Hitachi large excavator works quickly and efficiently to ensure high productivity.
Net Horsepower                           367 HP
Operating Weight                    51 200 kg
---
For details of our other manufacturers, click on the following links
For more information on our Hitachi Plant Hire – call us FREE on 0800 515155 or fill in form below
---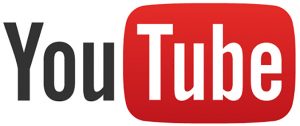 Visit our YouTube channel to see videos of our used machine sales