GPS Controlled Construction Equipment
Nationwide Hire of GPS Controlled Construction Equipment from Ridgway Rentals
Our GPS Controlled Construction Equipment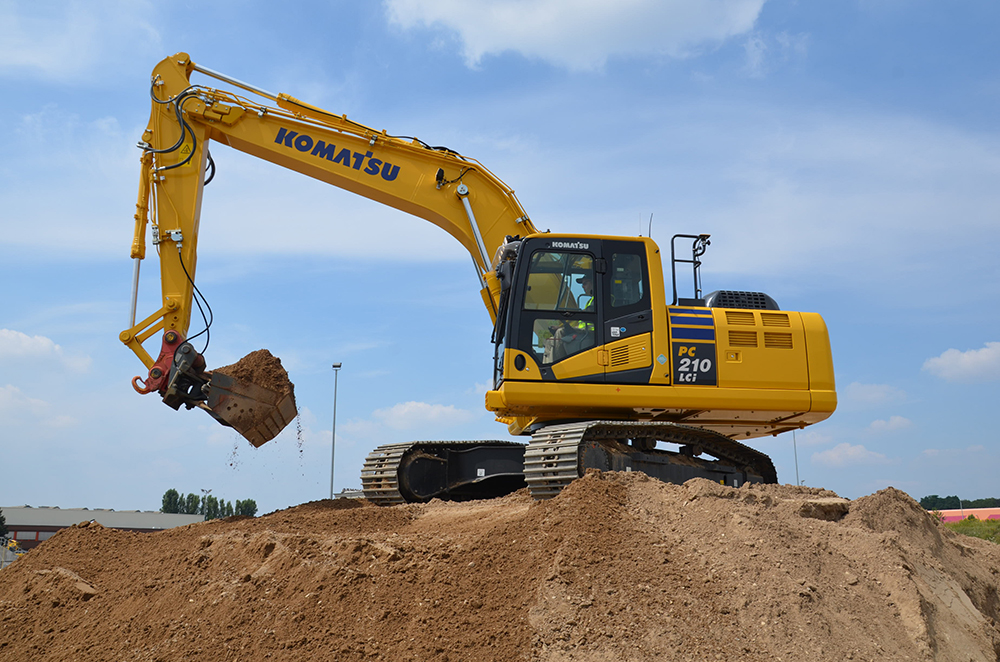 includes Komatsu PC210LCi-10 Excavators & Komatsu D61PXi-23 Dozers
 The Benifits to GPS or Intelligent Control
Significant cost savings
Reduces working hours with 'right first time'
Improve site management
Quality of work increases
No waiting for stakes to be set
Increases efficiency & improves health and safety
Reduces resource and material waste
Allows high precision and more complex work
Remote real-time construction status allows office managed sites
At Ridgway Rentals, we have the very latest technology GPS Dozers and 360° Excavators available to hire all over the UK.
What is GPS Control – The Technical Bit
The machines come with a fully factory installed 3D Global Navigation Satellite System (GNSS) which includes a cab top GNSS antenna, Stroke sensing hydraulic cylinders, a chassis mounted enhanced inertial measuring unit (IMU+) and a touch screen control monitor inside the cab.
Why is Factory Fitted Better?
Factory Fitted GPS Intelligent Machine Control is a much more robust solution, add-on components for machine control (like TopCon & Trimble applications) can involve fragile sensors bolted on where they can get damaged plus factory fitted eliminates the daily hassles of installing and removing antennas and cables and the wear associated with it.
Where there is a need for excavation, GPS controlled intelligent machines will improve efficiency 
To enquire about our GPS Controlled Construction Equipment Hire, or any other machinery
email us at  or call us FREEPHONE 0800 51 51 55 / 01691 770171
for our best price on GPS Controlled Construction Equipment Hire today!
---
Plant can be supplied on a short term basis for as little as one day, or long term for as long as three years.
THIS OFFERS A COST EFFECTIVE ALTERNATIVE TO PURCHASING!
Ridgway Rentals have been supplying Plant Hire for over 50 years and are now still family owned and run and take great pride in the excellent service we offer Nationwide.
We can supply what you want to anywhere in the UK mainland for a price you will like.
Our Plant Hire machinery ranges from 1.5 ton Mini Diggers up to 50 Ton Excavators and include Long Reach Dredging Machines, High Reach Demolition Machines, Rubber Duck Wheeled and Zero Tail Swing, Loading Shovels (available in full waste spec), Telehandlers, Backhoes, Dumpers, Rollers, Dump trucks, Dozers, Skidsteers (bobcat) all available with many different attachments to suit purpose.
A full list of our current plant hire fleet can be found by clicking here
All our plant equipment is modern and of the latest specification, well maintained and fully inspected for safety and reliability.
Due to continual investment in our fleet of plant hire equipment, we often have machinery for sale click here for details
Contact us for more information at