Komatsu HB215LC Hybrid
Our Hybrid Excavator Hire includes the 20 Ton Komatsu HB215 Excavator. This hybrid technology will reduce your fuel bill between 35 – 45%, a possible saving of £350 per week!
Hybrid Excavator Hire Features
Saves between 35 – 45% Fuel
Produces 20,000kgs  C02
Safe SpaceCab™
ROPS compliant
Rear view camera
Optimal jobsite safety
Safe access
The Komatsu HB215LC offers a powerful and comfortable performance along with a reduction in carbon footprint and fuel.
Quick Specification
| | |
| --- | --- |
| Net Horsepower   | 148 HP |
| Operating Weight | 21.220 kg |
| Max Digging Height | 10.000 m |
| Max Dumping Height   |  7.110 m |
| Max Digging Depth | 6.620 m |
HOW THE HYBRID SYSTEM WORKS
In Komatsu's unique hybrid system the electric swing motor/generator captures and regenerates energy as the upper structure slows down and converts it into electric energy.
The regenerated energy is stored in the ultra-capacitor and used by the generator/motor to assist the engine when it needs to accelerate.
Thus, the hybrid system reduces fuel consumption significantly and results in less CO² emissions and a quieter running machine.
Produces 20,000kgs less C02 per year than a standard excavator helping comply with environmental policies
Ideal for high productivity material moving
Powerful, efficient and precise, the Komatsu HB215LC-1 is a strong and reliable partner particularly suited for moving large amounts of material. Whether loading gravel or moving waste on demolition sites, its unique hybrid technology allied with Komatsu's famous hydraulic expertise ensures maximum productivity and control.
5 working modes
Power, Lifting, Breaker, Attachment, and Economy. The HB215LC-1 features 5 selectable working modes that optimise performance and fuel usage. The Economy mode can be adjusted for an ideal balance between power and economy to match your work. The oil flow delivered to hydraulic attachments is adjustable directly on the class-leading wide screen monitor panel.
Built-in versatility
To allow the use of a variety of buckets and attachments such as breakers, a power supply for a hydraulic quick coupler with adjustable pressure setting, and an additional hydraulic circuit controlled by a foot pedal are standard on the HB215LC-1.
Exceptionally Eco-friendly
The HB215LC-1 is a perfect machine for urban and night work and for job sites where performance, low emissions and reduced noise levels are needed. Komatsu's exclusive hybrid technology is backed by proven features such as an efficient low-emissions engine, a highly advanced engine/hydraulic matching system, and an eco-gauge on the cabin monitor to guide the operator. All this advanced technology leads to a sizeable reduction in fuel consumption, emissions and noise levels
For more information on our Hybrid Excavator Hire – call us FREE on 0800 515155 or fill in form above
All our excavators can be hired together with our range of hydraulic attachments
For more information Call us FREE on 0800 515155 | 01691 770171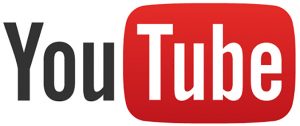 ---
Plant can be supplied on a short term hire or Long Term Contract Hire.
All our plant equipment is modern and of the latest specification, well maintained and fully inspected for safety and reliability.
---