JCB 457 Wastemaster Contract Hire
Our JCB 457 Wastemaster contract hire gives you 24/7 access to a powerful loading shovel, designed and built for waste, recycling & demolition work
JCB 457 Wastemaster Contract Hire Features
Autolube or automatic lubrication system (ALS) to keep machine greased
Rear guard to protect radiator and bonnets with blue strobes
Reverse camera and reverse alarm built in
Fireward fire supression system
Cab and windscreen protection
Ulrich 4.5M high tip bucket (standard 3m quarry bucket available)
£POA p/w
Call us on 01691 770171 to discuss our contract hire rates or fill in form for more information.
Quick Specification
| | |
| --- | --- |
| Max. Engine Power | 193kW |
| Operating Weight | 25.670 kg |
| Bucket Capacity | 3.1 - 3.5m³ |
JCB 457 Wastemaster Contract Hire with Ridgway
The JCB Wastemaster range has been designed and built with the waste & recycling industry conditions in mind but as all sites are different, we can supply our JCB 457 loading shovels in the exact spec you require.
We are able to configure our wheel loaders to suit most applications including:
High Reach Loader Arms
Solid Tyres
Fire Suppression
Cab Protection
Specialist Buckets
Extra Mirrors & Cameras
For more information on our JCB 457 Wastemaster Contract Hire
Call us on 01691 770171 or FREE on 0800 515155
JCB 457 Wastemaster Contract Hire Specifications
The JCB 457 wastemaster loading shovel has a MTU 7.7 litre diesel engine that meets Tier 4 / Stage IV emissions with no need for DPF. The powerful twin hydraulic pumps & a load sensing valve block provide excellent speed, accuracy and productivity. The high torque loader arms enable parallel lifting and multi attachment work.
CommandPlus Cab
The JCB CommandPlus Cab has a redesigned ROPS structure offering improved visibility, a larger cab, plus an all-new air venting system that maintains this visibility and operator comfort at all times. The two full-colour LCD screens allow you to navigate the operating menu. The seat-mounted controls actually move with the seat suspension plus it also operates at a reduced noise level.
JCB 457 Wastemaster Offers Maximum protection
The full width counterweight protects the bonnet and cooling pack from damage and the ROPS and FOPS cab is positively pressurised to minimise dust and increase operator comfort and safety.
The JCB 457 has been built to work in arduous environments such as waste plants, quarries and recycling depots and meets emission regulations without needing a DPF which not only reduces costs & downtime but also the fire risks associated with regeneration.
Standard Features in our JCB Wastemaster Range include:
Ulrich 4.5M High Tip Bucket  •  Rear Guard  •  Cab & Windscreen Protection  •  Fireward Fire Suppression  •  Autolube
We have several different loading shovels available on contract hire
Komatsu WA380 • Komatsu WA430 • Komatsu WA470 • JCB 437 • Hitachi ZW220 • LiuGong 856H
Looking for short term loading shovel hire?
Looking for a wheel loader for sale?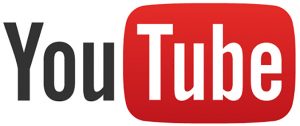 Visit our YouTube channel to see videos of our used machine sales
---
Contract Hire with Flexibility
We understand that plans can change and offer contracts with complete flexibility, machines can be exchanged as needed to suit your change in requirements.
Nationwide Delivery and collection service
Satellite tracked vehicles
Full service records
Maintenance & service options
All machinery is regularly serviced, thoroughly inspected and is amongst one of the most up to date Plant Hire Fleet in the UK.
---