JCB JS20MH Contract Hire
Our material handler contract hire includes the JCB JS20MH wheeled excavator with a high rise cab. 
JCB JS20MH Material Handler Contract Hire Features
Solid tyres ensure stability
Safety features protect operators and bystanders
Hydraulically-raising cab for superb visibility
Ground-level cab lowering system operation
Designed with cutting-edge safeguards
Centralised slew turret gives 360° stability
JCB JS20MH contract hire from £725 p/w
Call us on 01691 770171 to discuss or fill in form for more information.
Quick Specification
| | |
| --- | --- |
| Engine Power              | 125hp |
| Ground Level Reach    | 8806mm |
| Operating Weight         | 20,328kg |
Material Handler Contract Hire with Ridgway
The JS20MH is a versatile material handler that can sort, handle, grab or compact and is also perfect for loading high-sided containers.
The cab on the JS20MH can be elevated 2.1 metres giving plenty of extra visibility – this not only minimises damage but can massively improve safety!
The 5.7m straight boom can be fitted with either a 4 metre gooseneck dipper for maximum reach or a 3.6 metre material handling dipper for maximum attachment functionality plus with rubber pads for the stabiliser feet and you can use the JS20MH on sensitive grounds like tarmac without causing damage.
---
For more information on our Material Handler Contract Hire
Call us on 01691 770171 or FREE on 0800 515155
---
Material Handler Contract Hire specifications
The JS20MH wheeled material handler benefits from advanced hydraulic technology, including optimised hydraulic pump settings and cutting edge electronic management software.
The cushioned boom and dipper cylinders prevent shock loadings and increase operator comfort.
Raised side plates on the nose of the gooseneck dipper give excellent damage protection to the JS20MH's attachment hoses.
A high-strength rigid upper frame provides maximum durability and support, while a closed box section revolving frame increases strength, reduces stress and is highly resistant to impact damage.
Access doors on the JS20MH are designed to be strong, rigid and durable. We've also fitted substantial steel guards to the front and rear light clusters, as well as the working lights.
Front and rear stabilisers are fully welded, offering maximum rigidity and stability. We also weld the JS20MH's central turret to both upper and lower undercarriage frames for maximum strength.
---
Our waste & recycling machinery is also available on short term hire
Looking for used plant machinery for sale?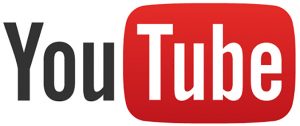 ---
Contract Hire with Flexibility
We understand that plans can change and offer contracts with complete flexibility, machines can be exchanged as needed to suit your change in requirements.
Nationwide Delivery and collection service
Satellite tracked vehicles
Full service records
Maintenance & service options
All machinery is regularly serviced, thoroughly inspected and is amongst one of the most up to date Plant Hire Fleet in the UK.
---