Komatsu D51PXi Dozer
Our D51PXi Dozer Contract Hire is a GPS intelligent machine control dozer from Komatsu and is available on fixed long term rental from 12 months or longer
Komatsu D51PXi Dozer Contract Hire Features
Highly increased efficiency and productivity
Improved fuel economy
KOMTRAX, Komatsu Wireless Monitoring System
Tough and Reliable with Self-adjusting idler support 
Powerful and Environmentally Friendly
Improved cab visibility plus large high resolution monitor
Contract hire from £785.00 p/w
Call us on 01691 770171 to discuss or fill in form for more information.
Quick Specification
| | |
| --- | --- |
| Net Horsepower | 133 HP   |
| Operating Weight | 14.260 kg |
| Blade Capacity | 2,9 - 3,35 m³ |
These intelligent machine controlled dozers offer even more fuel savings, various power modes plus a 7-inch high-resolution monitor.
Innovative Intelligent Machine Control
The D51 PXi comes with a fully factory-installed 3D Global Navigation Satellite System (GNSS) Machine Control system.
This integrated sensor package is robust and accurate. It eliminates the daily hassles of installing and removing antennas and cables from the blade and the wear associated with it.
Automatic dozing from start to finish
While high-precision finish grading can be achieved by dozers with a conventional control system, the Komatsu D51 PXi can also perform rough dozing in automatic mode. When rough dozing, the fully automatic blade control monitors blade load and adjust blade elevation, to minimise track slip and perform high-efficiency dozing. Blade control adjusts to provide finish grade performance with high-level precision.
What's New with our D51PXi Dozer Contract Hire
The latest D51PXi model consumes less fuel thanks to powertrain improvements as well as other new features like auto-idle shutdown and economy power modes. These new models now feature on-the-fly performance customization through the ability to choose between a quick-shift, three-speed mode and a variable 20-speed customizable transmission mode plus the final drive is now further protected from dirt and damage by a new triple labyrinth seal, for superior durability. 
Inside the Cab of D51PXi Dozer Contract Hire
The new high-comfort cab has an air suspension high back adjustable and heated seat plus a shovel holder was added to the back of the machine for the operator's convenience.
Komatsu has included a 7-inch high-resolution monitor which displays real-time fuel economy and diagnostics should the need to troubleshoot arise. The monitor also displays the view of the machine's rear-view monitoring system.
Komtrax – state of the art remote monitoring system
Also included is the Komtrax telematics, Komatsu's state of the art remote monitoring system which allows operators and site managers to keep up with the machine's fuel levels, operating hours, location as well as monitoring DEF levels, ambient air temperatures and pressures.
Automated dozing from rough cut to finish grade
Komatsu dozers are very effective on construction sites. Site managers and operators are often under immense pressure to meet strict deadlines. Every pass counts, and Komatsu intelligent Machine Control optimises the entire dozing process to generate massive time & fuel savings.
The innovative machine control system on D51PXi allows automated operation from heavy dozing to fine grading. It senses and controls the blade load to optimise the start of the cut and minimise track slip. Equipped dozers can greatly enhance work efficiency in any application, especially when a specific finished level must be guaranteed.
For more information on our D51PXi Dozer Contract Hire
Call us on 01691 770171 or FREE on 0800 515155
We have several different crawler dozers available:
Komatsu D51 PX • D51 PXi • D61 PX • D61 PXi • D65 PX • D65 PXi Dozers
On short term hire
Or long term contract hire
Looking to buy a dozer?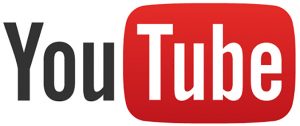 ---