Demolition Specification Excavators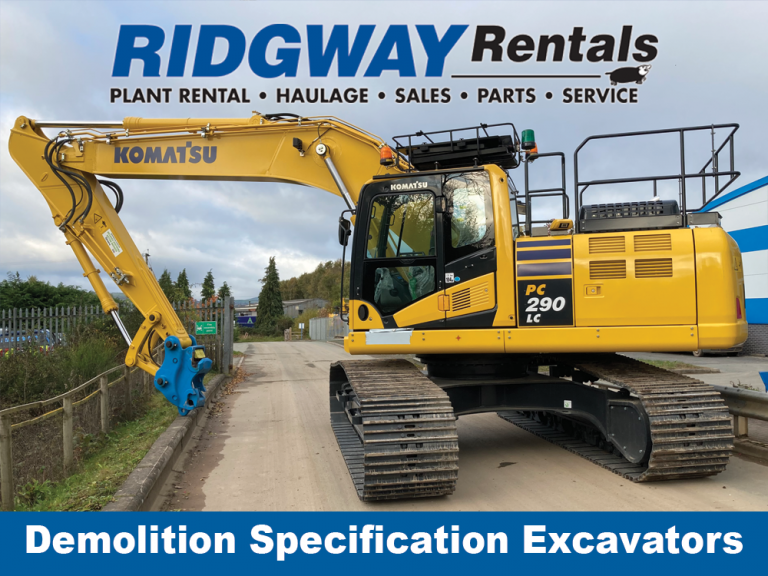 Our Demolition Specification Excavators include purpose-built Komatsu LCD machines.
These are factory built for demolition work and include features such as hammer shear and rotate circuits that give proportional control of hydraulic attachments.
Also included are reinforced side skirts & belly plates to protect from accidental damage, bucket ram guards available as an option.
Most importantly these machines are fitted with ROPS & FOPS cabs, to protect the operator from falling debris or rollover.
---
Demolition Specification Excavators at Ridgway
The flagship of our Demolition specification excavators is the Komatsu PC490 HRD or PC490 LCD as sometimes known.
This factory-built high reach demolition excavator comes with a massive 30-meter high reach arm for taking down the tallest of buildings.
The interchangeable boom and dipper combinations also mean reach can be reduced to 20 meters and standard digging arm.
Ridgway can supply your demolition excavators to any demolition site in the UK.
Demolition specification excavators from a mini digger right up to a fifty-ton excavator or thirty-metre demolition rig.
---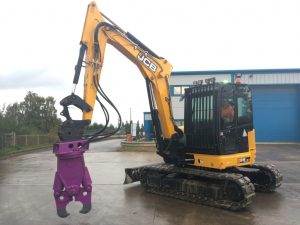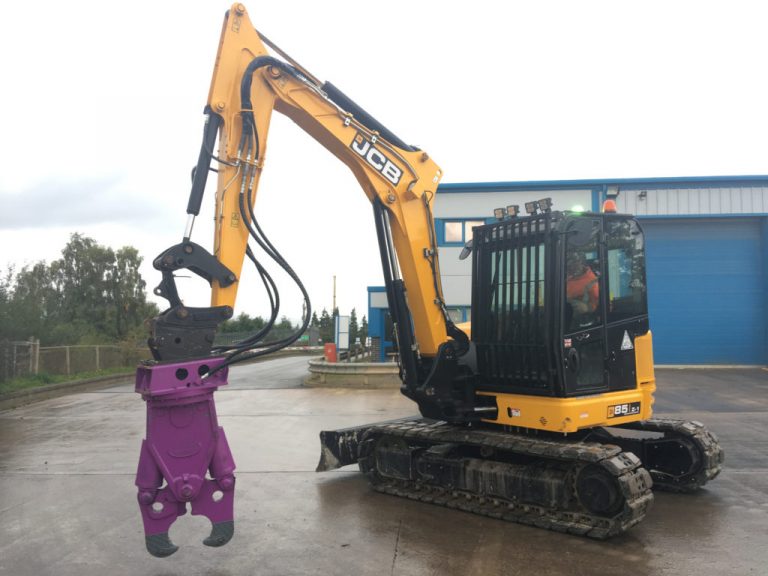 For smaller demolition jobs we offer a range of demolition specification small plant from a mini digger with a breaker to and eight-ton machine with a shear or concrete cracker Ridgway can supply them all.
Small Plant Hire for Demolition
Smaller plant from mini diggers up to 13 ton excavators are all available with hammer shear and rotate as well as cab protection guards.
Get in touch for more details on our demolition excavator hire
Call us FREE on 0800 515155 or 01691 770171
Pictured: JCB85Z 8 ton excavator in demolition specification with cab protection and hydraulic rotating concrete cracker.
---
Full range of demolition attachments available for hire on our own or your machinery. All our attachments are inspected prior to hire and set with a hydraulic flow metre to give you optimum performance.
This guarantees you machine and attachment work straight of the back of the truck with no messing around on site. Breaker, steel shear, concrete cracker, mulcher, pulveriser, hydraulic breaker, selector grab
---
Why we choose Komatsu for our demolition specification excavators
All equipment for our demolition excavator hire is fitted with
ROPS & FOPS Guards
Sill Guards
Steel Belly Plates
Ram Guards
Hammer, Shear & Rotate Lines with proportion control
HRD:- High reach Demolition with interchangeable arms to give heights from 30 meters down to the ground level
LCD:- Long Carriage Demolition excavators, factory-built for demolition work.
For more information on our Demolition Specification Excavators
Call us FREE on 0800 515155 or 01691 770171
---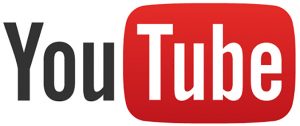 Visit our YouTube channel to see our PC490HRD High Reach in action
---
Ridgway can supply what you need, where you need it, at competitive prices.
All equipment is available on a short term hire or long term contract plant rental basis.
For more information on our Demolition Specification Excavators – call us FREE on 0800 51 51 55 or fill in form below