Demolition Attachments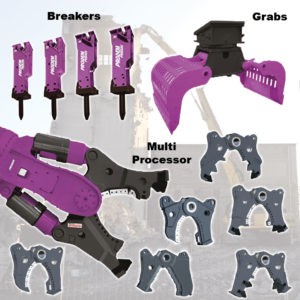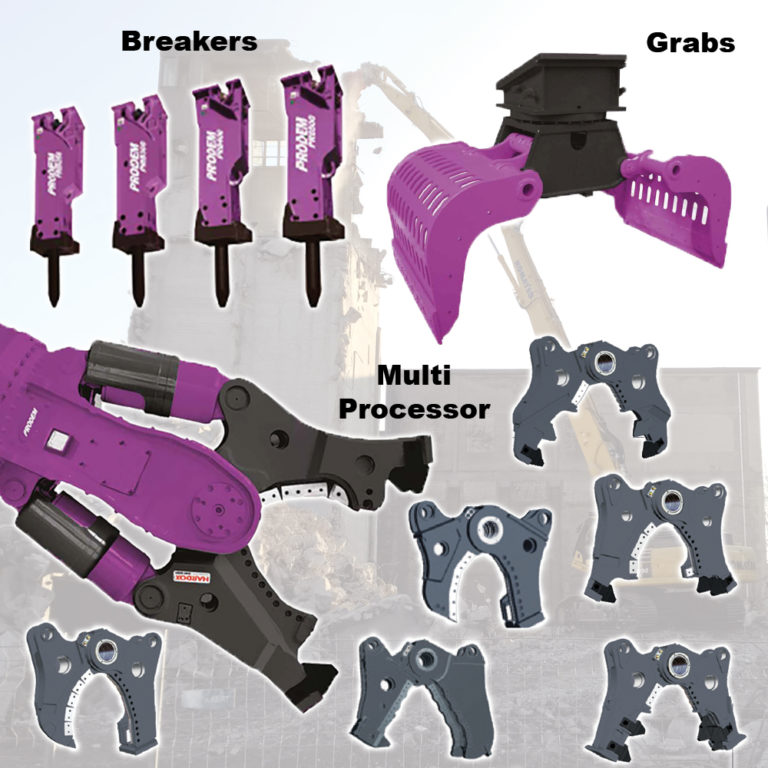 Our demolition attachment hire includes a wide range of hydraulic excavator attachments that are easy to install on all sizes of plant machinery.
We supply a range of specialist attachments for both primary and secondary demolition work. They can easily be attached to a range of plant machinery of all makes & models from 1 Ton mini diggers up to 50 Ton excavators.
Demolition Attachment Hire for Our Machines or Your Own
We don't just offer demolition attachment hire for our machines, we are also happy to hire attachments to fit to your own excavators! Plus if you're not sure which demolition attachment you want to hire, just tell us about your machine and what task you want to complete and we'll advise you on the best attachment we can offer.
Our most popular attachments that are hired specifically for demolition work are our multi-processors. They have interchangeable jaws including shears, muncher, cracker, pulverising, crushing etc. so can be utilised throughout the different stages of demolition work including demolishing, crushing, cutting, material handling, separation etc.
We also supply grabs and breakers in many different sizes to suit the different sized machines.
These attachments can also be used for a wide range of other tasks including recycling & waste management.
Ridgway also hire a range of forestry attachments including Cone Splitters and Tree Shears
NATIONWIDE HIRE SERVICE
Ridgway Rentals supplies plant & attachment hire nationwide from our Shropshire base. All our machinery and attachments are modern and well maintained. All equipment is available on a short term hire or on a longer term contract rental basis.
Ridgway can supply what you need, where you need it, at competitive prices offering a cost effective alternative to purchasing.
For more information on our Demolition Attachment Hire – call us FREE on 0800 51 51 55 for a no obligation quote!