JCB JS145W
Ridgway Plant Sales are pleased to offer this JCB JS145W For Sale from our plant hire fleet
JCB JS145W Wheeled Excavator Rubber Duck
Serial Number 77860
Year 2017
4,500 Hours
Quick Hitch & One Bucket
Hammer, Shear & Rotate Circuits
Boxing Ring
Vandal Guards
Our Machine From New
Full Service History
Thirty Day Warranty, UK Mainland only
£65,000
| | |
| --- | --- |
| Max. Engine Power | 125 HP |
| Operating Weight | 17730 kg |
| Bucket capacity | 0.265 – 0.995m³ |
The JS145W wheeled excavator is equipped with a quick hitch attachment changing system and has a Stage 3B/Tier 4i compliant EcoMAX 4.4 litre engine which also has no need for DPF
Interested in this?
Enquire today
---
To arrange a viewing or for more information, call Stuart  on 01691 770171 or fill in form above.
Ridgway Rentals has a wide range of used plant sales, if you can't see the machine you are looking for, please call us as we are constantly updating our Plant Hire Fleet.
Our used plant for sale is from our hire fleet and has been owned and maintained by us from new, has full service history and warranty (UK Mainland only)
Machinery is also available on a rent to buy scheme – contact us for more details.   We also offer a full respray service.
Worldwide Delivery
We can arrange the shipping and delivery of all our used machines to any country in the world – contact us for a quote. 
Nationwide Plant Hire
Plant available for hire ranges from a 1.5 up to a 50 Ton Excavators, including Long Reach, High Reach, GPS, Zero Swing & Wheeled. GPS Dozers, Loading Shovels, Dump Trucks, Dumpers, Rollers, Telehandlers along with many different attachments – click here.
---
Call us FREE on 0800 515155
---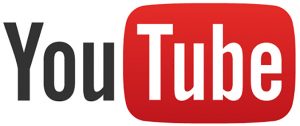 Visit our YouTube channel to see videos of our used machine sales
---
JCB JS145W For Sale Specifications
The JS145W is a versatile, comfortable and ergonomic 15 ton wheeled excavator.
Light, intuitive and smooth controls improve comfort and productivity.
Joystick mounted power boost button allows for quick access of extra hydraulic power.
The combination of a compact EcoMAX T4F engine and low level bonnet allows for excellent rearward visibility.
Climate control offers a precisely controlled cab temperature with fresh or recirculated air.
To complement the smooth and consistent drive, the JS145W come as standard with forward/neutral/reverse controls, conveniently located on the right hand joystick
Boom and dipper.
A JS145W's reinforced boom and dipper is made of high tensile strength steel, with single piece wrapper plates and internal baffle plates for long life durability. The JCB advanced manufacturing and assembly processes produce high precision and quality assembled components.
Componentry.
The JCB engine technology is tried and proven; we've built 200,000 DIESELMAX units since 2004. To ensure similar longevity, the JS145W's EcoMAX T4 Final engine has been tested for 110,000 hours in 70 different machines across the toughest applications and environments.
JCB JS145W's boast the best components in the industry, that includes a JCB engine, Kawasaki pumps, Kayaba valve blocks and a choice of ZF or JCB axles.
Structural strength.
The heavy-duty axles, dozers and stabilisers are designed for the toughest of applications. Available in a wide range of configurations, ensuring that it can be tailored to suit the job at hand.
A closed box section revolving frame increases strength and reduces stress. It's also highly resistant to impact damage.
The high-strength rigid upper frame provides maximum durability and support.
The stiff, durable door design gives great strength and rigidity.
JCB's quickhitch system makes attachment changing fast and easy and is purpose-designed for the JS range.
JCB JS145W Wheeled Excavator offers maximum productivity
JCB's innovative hydraulic regeneration system means oil is recycled across the cylinders for faster cycle times and reduced fuel consumption. Advanced hydraulic technology, optimised hydraulic pump settings and enhanced design of electronic management software gives optimum fuel efficiency The efficient excavator.
JCB's new EcoMAX T4 Final engine uses less fuel than our T4i units, saving you money. This is partly due to the fact that EcoMax produces high torque at just 1500 – 1600 rpm, making for improved fuel-efficient matching of the hydraulics.
The JS145W's variable power bands allow you to tailor performance and therefore maximise efficiency.
A new proportional control system for the engine cooling fan enables optimised fan speed, reducing noise pollution caused by unnecessary air flow, helping to reduce fuel consumption.
Excellent visibility & on-site safety
JCB JS145W have a large glass area and low bonnet line for superb all round visibility. 6 The JCB JS145W is equipped with a full set of side and rear view mirrors for all-round visibility and safety compliance.
Optional safety rails provide protection against falls from height for any operatives carrying out activities whilst on the upper structure of the vehicle.
There's no need to climb onto the JS145W to check oil levels; all routine servicing can be done from ground level.
Choose the LED work lights for an even better field of vision for the operator over standard work lights. Optional beacons can improve on-site safety still further.
For extra peace of mind, JCB JS145W cabs are available with an integral rollover protection structure (ROPS). It's easy to fit JCB's FOPS (Falling Objects Protection Structure) to a JS145W cab, thanks to standard fitment mounting brackets.
---
The JS145W offers a quieter working environment inside and out. Because we've reduced noise levels to 72dB(A) internal and 99dB(A) you can use the machine in any location, any time.
The JCB JS145W cabs use 6 viscous rubber mounts to minimise noise and vibration.
Light, intuitive and smooth controls improve comfort and productivity. Joystick mounted power boost button allows for quick access of extra hydraulic power. Proportional auxiliary control options offer smooth, precise control, improved multifunctionality and further fuel savings.
The robust steering column and controls are independently adjustable so that it's simple to find the perfect operating position.
---
The JCB JS145W Wheeled Excavator working environment
Rearward visibility is excellent thanks to the very compact EcoMAX T4F engine which is innovatively packaged under a low level bonnet.
JCB JS145W have a spacious luggage tray behind the operator's seat. With an auxiliary power socket, ideal for cool boxes.
JCB's climate control option offers a precisely controlled cab temperature with fresh or recirculated air. Demisting/defrosting functions keep the front window clear.
Work mode selection is done via the rotary throttle control, allowing the operator simple, quick and easy selection from one dial.
Conveniently located dozer and stabiliser controls coupled with smooth and responsive joysticks offer great control of the 145W/160Ws allowing for maximum productivity and ease of use.
The standard 7″ full colour multi function display is easy to read in all light conditions and provides instant access to information on the machine operation. With customisable home screens the operator can choose what information they want to see.
For more information on this JCB JS145W For Sale
Call us FREE on 0800 515155
JCB JS145W Operators Manual & User Manuals are available as well as full specification brochure
The JCB JS145W is equivalent to the Komatsu PW148, Hitachi ZX145W & ZX140W, CAT M314F & VOLVO EWR150E wheeled excavators
---