Marubeni-Komatsu and Ridgway Rentals working together
Posted Thursday December 15th 2016
Thirty Years working with Marubeni-Komatsu
Ridgway Rentals have been supplying the UK construction industry for over 50 years and has built an impressive hire fleet of over 400 machines. For over half this time Ridgway Rentals have put their trust in Marubeni Komatsu
Marubeni Komatsu and Ridgway Rentals work together to ensure their customers get the machinery they want and the back up they need.
"Looking after our customers is our number one priority and the way the team at Marubeni-Komatsu look after us, enables us to do just that!"
"The people we deal with at Marubeni-Komatsu, whether in sales, the parts department or in service, are all absolutely brilliant, knowledgeable and dedicated to helping us. We know we can rely on their expertise and advice whenever we need it, and that counts for a lot" says Stuart Jones, MD at Ridgway Rentals.
The Key to Success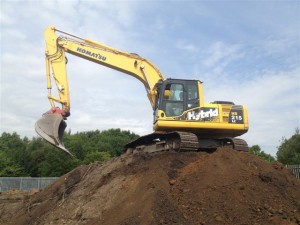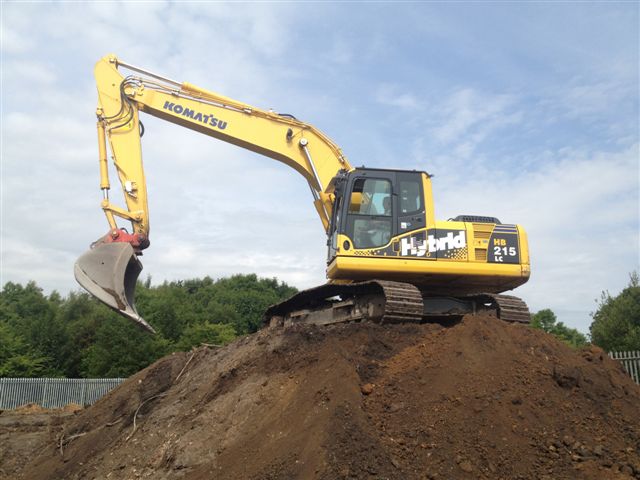 Buying in to new technologies early is very important to us as it means we can help to save our customers time or money.
The Ridgway fleet reveals some very high tech products from Komatsu including the Komatsu Hybrid excavators, which recover and store energy whilst the machine is slewing. In the right application these can cut fuel consumption by over 30%!
Many of our plant hire machines are available with intelligent Machine Control. This integrated system uses GPS technology to guide the machine incredibly accurately, allowing jobs to get completed much faster plus it is fully factory integrated, so there are no fragile sensors bolted on where they could get damaged.
As a plant hirer, this much more robust solution ensures far less breakdowns, which in turn means less down time for our customers – it's a win win situation!