NEW at Ridgway Rentals | JCB 16C mini digger available for hire!
Posted Friday March 18th 2022
NEW and ready for hire at Ridgway Rentals! The 16c mini digger from JCB. 
DESIGNED TO SIMPLY GET ON WITH WORKING, THE NEW GENERATION MINIS ARE ALL DESIGNED WITH YOU IN MIND. 
If you are looking for a mini digger that is quick and easy to maneuver but still strong enough to withstand the toughest of jobsites, then the 16c mini digger is for you! 
---
SIMPLE, QUICK AND EASY BUT TOUGH ENOUGH TO HANDLE THE JOB!
The 16C is a lightweight conventional tailswing model, built to withstand any knock or bump.
With steel bodywork and a durable Heavy duty H frame as the undercarriage, resulting in cost effective repairs. 
---
  CHOOSE TOUGH
State-of-the-art manufacturing processes and innovative assembly techniques help to achieve ultimate build quality and durability.
Bushed dig end with hoses routed through the boom and dipper for ultimate durability.
CHOOSE EASY
180° opening service door makes cleaning and maintenance quick and easy.
Right hand panel with easy button functions, easy to read indicators and warnings.
CHOOSE QUICK
No daily greasing with easy to access maintenance and cleaning means quicker turnaround times.
With a low transport weight, the 16C-1 can be easily towed to wherever they're needed. 
SAFE AND SECURE
Cabs are fully ROPS and FOPS compliant
Excellent all round visibility for increased on site safety
---
Get in touch now to book your mini digger!
We have a range of mini diggers available for sale, visit our mini digger sales page for more information
---
RIDGWAY PUTS YOU IN THE DRIVING SEAT! 
Ridgway Rentals have been supplying Plant Hire for over 50 years and are amongst the largest plant hire companies in the UK
We take great pride in the excellent service we offer both locally and Nationally
All our plant equipment is modern and of the latest specification, well maintained and fully inspected for safety and reliability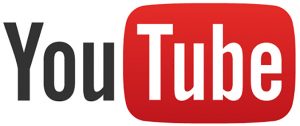 See more from Ridgway by visiting our YouTube channel
Due to continual investment in our fleet of plant hire equipment, we often have machinery for sale, visit our used plant sales page for more information For more information or call us on FREEPHONE 0800 51 51 55 or LOCAL 01691 770171 or Email: