New JCB Zero Tail Swing Excavator
Posted Tuesday July 13th 2021
Ridgway were amongst the first take delivery of the much-anticipated NEW JCB zero tail swing 245XR excavator!
The new JCB 245XR is the latest addition to JCB's successful X Series which sports a reduced tail swing & a whole host of features
New JCB Zero Tail Swing a Hit
These 22 Ton excavators have been much anticipated and do not disappoint. The reduced tail swing and dozer blade make them a versatile machine to have on any site and have already proved a popular choice with our customers.
The 245XR is powered by JCB's EcoMAX 448 Stage IV engine which offers a power output rating of 129kW (173hp) and has an operating weight of 27,299kg.
It features the same sized CommandPlus cab as fitted to previous X series models but benefits from compact dimensions and a reduced tail swing radius of just 1,720mm.
Since taking delivery of the new 245XR 22 Ton excavator, we have been delighted with the interest shown and feedback of impressive power, performance and stability.
Our 245XR excavators are available for hire nationwide and come equipped with dozer blade, hammer, shear & rotate lines & quick hitch for the easy addition of attachments (like buckets & selector grabs, pictured – also available to hire from Ridgway – ATTACHMENT HIRE)
Also new to our fleet is the new JZ140, a 13 ton JCB zero tail swing excavator (pictured together with the 245XR)
For more information call us on 01691 770171 or click below
Ridgway Rentals aims to continue its strong commitment to supporting British business by placing orders for more new generation JCB machines that should hopefully be joining the plant hire fleet very soon – watch this space!
---
Looking to buy a JCB Excavator?
Due to our continual investment in the latest JCB technology, we regularly have used JCB machinery for sale, find our whole stock here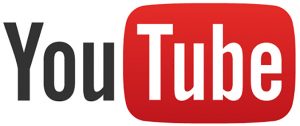 Visit our YouTube channel to see videos of our used machine sales