New Plant Hire Equipment Arrives at Ridgway
Posted Wednesday November 25th 2020
Our latest new plant hire equipment – 13 ton, 20 ton & 30 ton excavators plus D51 intelligent GPS dozers – all from Komatsu, were recently delivered to our yard in Shropshire.
Komatsu PC138 Excavators
Komatsu PC210 Excavators
Komatsu PC290 Excavators
Komatsu D51PXi intelligent GPS Dozers
All ready to go on hire! 
CALL us FREE on 0800 515155 to arrange your hire today!
Want to hire brand new plant equipment?
These brand new excavators and dozers are the first of 60 machines planned for this year as part of our continued plant hire fleet improvement.
At Ridgway, we are committed to offering the best plant hire service we can and are becoming renowned for providing plant equipment with added technology & safety features – giving our customers the advantage!
Whether it's for a short term or long term hire, you can rely on our fully maintained plant hire equipment at competitive plant hire rates.
Arrange your plant hire today!
CALL us FREE on 0800 515155
These machines are ready and available to hire along with a wide range of attachments.
Komatsu Excavators Offer Extra Benefits
Our new plant hire equipment has many extra features that provide added safety, protection, versatility, operator comforts, reduced fuel consumption and less environmental impact.
Extra Features on Plant Hire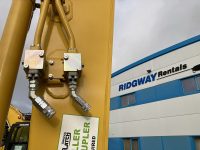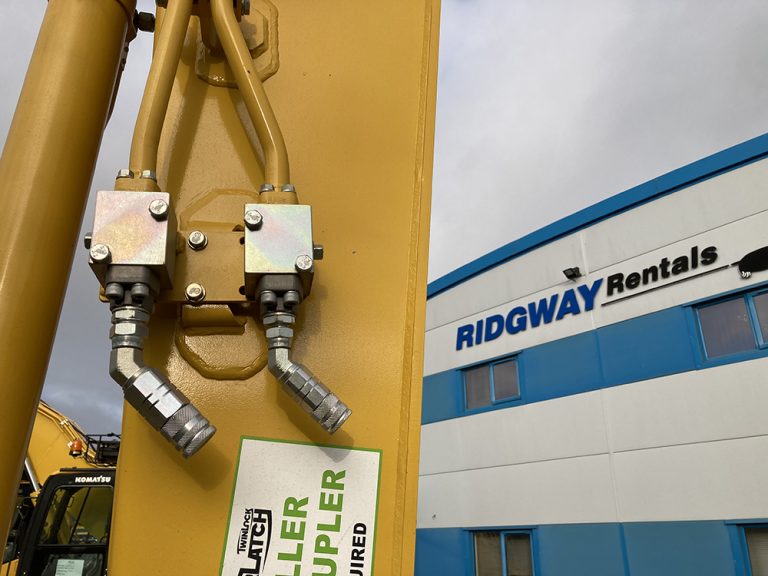 Hammer, Shear & Rotate Circuit
Hammer, shear & rotate pipework has been factory fitted to give full proportional control to operate all hydraulic attachments including Breakers, Shears, Grabs, Muncher, Cracker, Pulveriser, Crusher etc.
---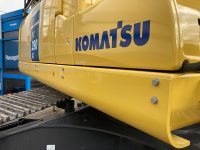 Sill Protection
Heavy-duty added sill protection is bolted on to guard against accidental damage giving extra peace of mind to both the company and operators
---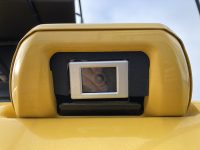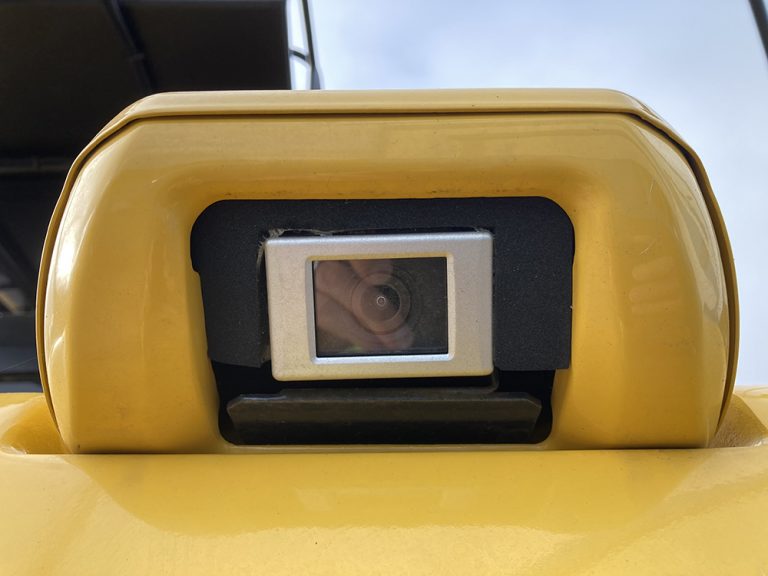 360° Camera System
A complete 360° camera system is fitted to the rear for improved operator visibility, it gives a clear view of the rear work zone on the wide-screen monitor in the cab
---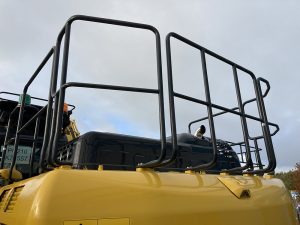 Boxing Ring
Safety handrails (boxing ring) are fitted to protect against falling from height during routine maintenance when access to the top of the counterweight is required
Miller Twin Lock Quick Hitch
The award-winning Miller Powerlatch Quick Couplers are fitted to enable the quick & easy changing of attachments with improved safety features like Automatic Blocking System (ABS) that prevents the accidental release of an attachment
---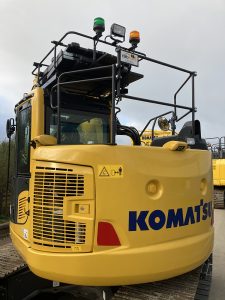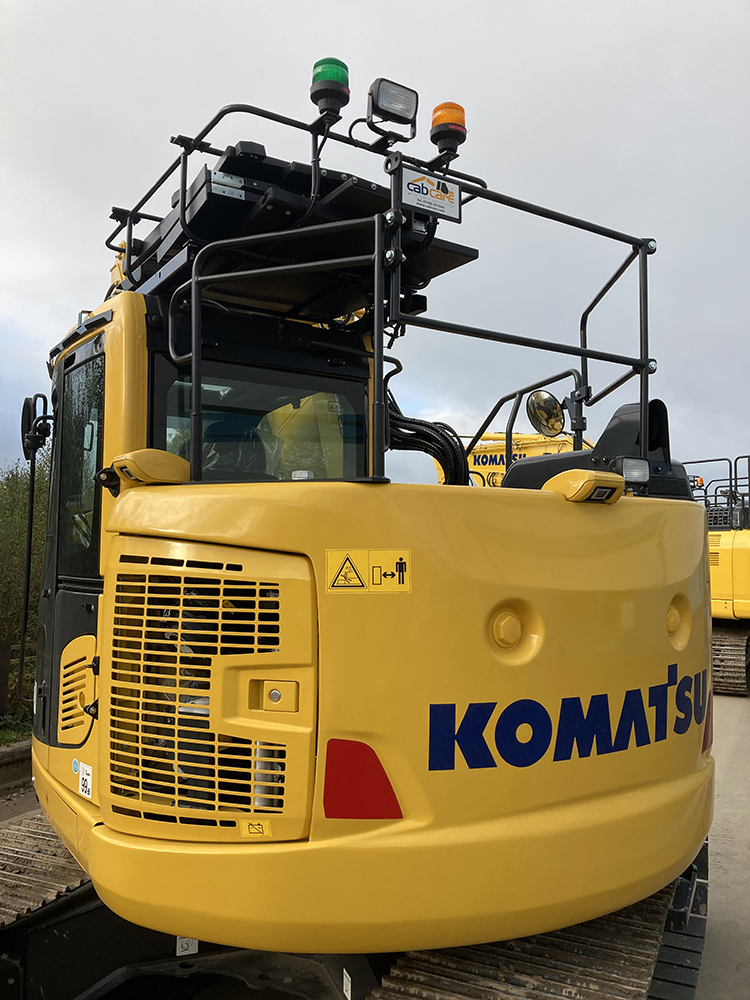 Green Seatbelt Beacons & Vandal Guards
This green beacon on the roof of plant machines notifies the site foreman that operators are wearing their seatbelts.
Quick and easy fitting guards provide complete cab protection when plant machinery is left unattended
---
Adblue Tank
The latest engine emissions control system that gives improved fuel economy & reduced environmental impact. The AdBlue tank is fitted for simple access with level and refill guidance incorporated on the in-cab monitor
KOMTRAX Telematics


All our new plant hire equipment comes equipped with Komtrax, Komatsu's telematics system. This wireless machine monitoring system ensures the safe & efficient operation of machinery whilst reporting crucial data and machine position.
Komatsu KomVision
Our Komatsu excavators also come equipped with KomVision as standard! A high spec operator assistance designed to help avoid contacts or collisions due to blind spots. A series of high definition cameras fitted to the excavators provide a clear view of the machine's immediate surroundings onto the widescreen cab monitor. The operator can quickly and easily check the machine's vicinity prior to making any movements giving complete peace of mind.
---
Komatsu D51PXi-24 GPS Intelligent Dozer
The innovative machine control system on the D51PXi-24 GPS Intelligent Dozer allows easy, automated operation from heavy dozing to fine grading.
It senses and controls the blade load to optimise the start of the cut and minimise track slip.
Fully Integrated GPS
The system is fully integrated, there's no need for operators to climb on the blade to install/remove GNSS antennas, no coiled cables to snag and no electrical connections to worry about at the start and end of every shift.
GPS intelligent machine-controlled dozers can greatly enhance work efficiency in any application and many tasks, especially when a specific finished level must be guaranteed.
Call us on 01691 770171 to secure a brand new excavator or dozer for hire today!
Plant machinery and equipment is available to hire in a variety of specs to meet your needs.
13-50 Ton Excavators including High Reach & Long Reach, Wheeled & GPS
Dozers (including GPS), Dump Trucks, Loading Shovels, Material Handlers
Small Plant including Mini Diggers, Dumpers, Telehandlers, JCB 3CX & Rollers
Wide range of attachments
We have more plant machinery and equipment due to arrive throughout the year – watch this space!
---