New Ridgway Seat Covers
Posted Monday July 26th 2021
As part of our improved cab cleaning process, we now place clean, fresh new Ridgway seat covers on each machine before leaving the yard!
New Ridgway Seat Covers!
Last year, when we remained open for essential workers, we improved our cleaning procedures to ensure every machine undergoes a thorough deep clean, with the cab being completely cleaned and disinfected before leaving our yard.
We have now gone one step further by having specially designed seat covers made that can be washed in between hires!
We have been committed to taking every precaution to ensure our customers & staff are protected since we first introduced our improved cleaning procedures last year.
These new covers literally do 'PUT YOU IN THE RIDGWAY DRIVING SEAT'!! They have been custom made to fit all the different makes and models of our plant hire fleet including JCB (pictured), Komatsu, Hitachi & Hydrema, and will be replaced with a clean cover when returned to the yard.
Guess The Machine?
If you didn't already guess the make & model of the first machine to go out sporting our new covers, it was one of our newest arrivals, a JCB 220X LC.
Our New JCB 220X LC Excavator
The new JCB 220X is the most advanced 20 tonne tracked excavator from JCB. It comes equipped with many great features including GPS factory ready option to facilitate the fitting of 2D and 3D systems, a boom float feature that allows smooth grading & improves breaker efficiency as well as a whole host of other improved features. Find out more here
New Ridgway Seat Covers on Nationwide JCB Hire
Our JCB Hire includes Tracked Excavators • Wheeled Excavators • Telehandlers • Loading Shovel • Mini Digger • Dumpers • Rollers • 3CX
Looking to buy a used JCB?
Due to this continual investment in our JCB hire fleet, we regularly have used JCB machinery for sale
These new seat covers will also mean that the seats will be protected and be in better condition when we go on to sell them!
Find our whole stock here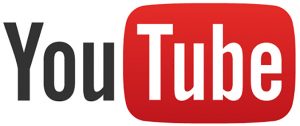 Visit our YouTube channel to see videos of our used machine sales
Get in touch now to discuss how we can help with your plant hire, haulage & sales requirements
CALL US ON 0800 515155
Excavator Hire | High Reach Excavator Hire | Long Reach Excavator Hire | Wheeled Excavator Hire | Dumper Hire | Telehandler Hire | JCB 3CX Hire | Mini Digger Hire | Dozer Hire | Dump Truck Hire | Loading Shovel Hire | Roller Hire | Attachment Hire  | Waste & Recycle Hire