Ridgway Rentals deliver whatever the weather!
Posted Thursday January 13th 2022
We are all at the mercy of the weather, and being based in the UK we know this better than anyone. This became a topic of conversation at Ridgway Rentals after receiving this picture from one of drivers earlier last week! So, have you ever thought about how the weather can affect the transportation of your plant machine delivery and the areas we cover?
Some of the most problematic weather can have serious impact on transport including the likes of heavy rain and floods, high winds, snow and snowstorms, especially when some of our locations can be at the highest points of the UK, from the Berwyn mountains to the Highlands of Scotland. Our drivers are fully trained to ensure you machinery is delivered! 
Even natural hazards such as earthquakes and hurricanes are something our drivers could face.
Of course, if you are in the UK, you are not likely to be worried by those types of natural hazards, but a fair few of our machines are transported abroad and even across the world, where these factors can come into play. When it comes to transport and weather, literally anything can be affected!
The important thing to remember is that no matter what the distance, location or problems we face, Ridgway Rentals deliver whatever the weather! 
---
Want to see more of Ridgway Rentals on the move?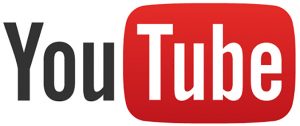 Visit our YouTube channel to see more Ridgway videos
---
Do you think the weather in your area could affect the transportation of your machinery? Try us! 
RIDGWAY RENTALS WILL ALWAYS FIND A WAY TO DELIVER YOUR MACHINERY, WHATEVER THE WEATHER! 
for all enquiries on transport and areas we cover
Follow the links above or Call us FREE on 0800 515155 / 01691 770171

---