FRD Demolition Attachment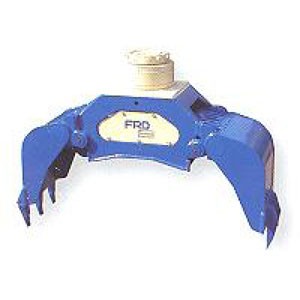 Demolition Attachment Hire – FRD Demolition and Sorting Grabs
Our FRD Demolition Attachment Hire includes FRD Demolition and Sorting Grabs
These Demolition Attachment grabs are designed for variable use, mostly chosen for the sorting of mixed materials such as construction waste, recycling materials, rough bulk and even horticultural materials and the multi-purpose grab can also be used for stone laying.
From the effective demolishing of brick walls to the sorting and loading of the demolished waste materials make it an extremely versitle excavator attachment.
The Closed Shells with Esco bucket teeth for solid grip abd integrated load-holding valve.
Click on 'Spec Sheet' for detailed information on this excavator attachment.
For more information – call us on 0800 515155 or fill in form below
Error: Contact form not found.