Komatsu WA480
Our Komatsu WA480 Loading Shovel is fitted with the latest EU Stage V engine & Komatsu SmartLoader Logic.
Komatsu WA480 Loading Shovel Features
EU Stage V engine
Large-capacity torque converter
Large multifunctional monitor & rear-view camera
Low-noise design & vibration levels
Superior dumping height and reach
Wide tread and long wheelbase
The WA480 shovel has superior dumping height & reach with high-efficiency buckets, a wide tread and long-wheelbase
Quick Specification
| | |
| --- | --- |
| Engine Power | 224 kW / 300 HP @ 2.000 rpm |
| Operating Weight | 26.315 - 26.465 kg |
| Bucket Capacity | 4,8 - 5,3 m³ |
Komatsu WA480 Loading Shovel Hire at Ridgway offers an outstanding combination of stability, breakout power and tractive effort to customers and is perfect for any moving, transport or loading job. Available machine attachments extend the machine's versatility to waste handling or quarry applications.
Torque converter lock-up standard
Adjustable idle shutdown
New, air-suspended operator seat
Intelligent gas pedal
Wide core radiator with auto reverse fan
Factory fitted automatic lubrication system
Improved gull-wing type engine doors
Robust components with a long service life
Komatsu SmartLoader Logic
The WA480-8 has a new auto-digging mode, and along with Komatsu's redesigned digging bucket, which further improves penetration and is easier to fill, operator comfort and productivity are increased and fuel consumption can be reduced.
Call us on 01691 770171 to discuss your requirements
---
For more information on our Komatsu WA480 Loading Shovel Hire
Call us on 01691 770171 or FREE on 0800 515155
---
Komatsu WA480 loading shovel hire specifications
With its large-capacity torque converter, the completely redesigned Komatsu drive train offers optimum efficiency and an unparalleled rimpull-to-weight ratio to the new WA480-8. By delivering high rimpull at low speeds, it makes child's play of heavy jobs like penetration of dense material such as aggregate. This means higher productivity in V-Shape loading, even in confined spaces.
Komatsu SmartLoader Logic
The WA480-8 provides Komatsu SmartLoader Logic, a fully automatic engine control system. Without interfering with normal operations, this technology acquires data from various sensors in the vehicle and delivers optimal engine torque for each work phase. It limits torque during less demanding operations and reduces fuel usage without decreasing production.
---
New, fully air suspended operator station
The wide spacious cab features a new, fully air-suspended operator seat that includes the side consoles mounted together with a high back, fully adjustable, standard heated seat for improved comfort. A seat ventilation is optionally available to maximise comfort.
Rear view camera
A standard fitment camera gives an exceptionally clear view of the rear work zone on the wide-screen colour monitor panel. The low profile camera is adjustable and integrated into the engine hood's shape.
---
We have several different loading shovels available to hire
Komatsu WA430 • Komatsu WA470 • JCB 457 • JCB 437 • Hitachi ZW220
We also offer our loading shovels on longer-term contract rental
Looking for a wheel loader for sale?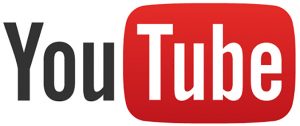 Visit our YouTube channel to see videos of our used machine sales
---
Plant can be supplied on a short term hire or Long Term Contract Hire.
All our plant equipment is modern and of the latest specification, well maintained and fully inspected for safety and reliability.
---