Komatsu PC 360 LC-10
THIS MACHINE IS NOW SOLD
More stock available soon – sign up to get advanced notice
Komatsu PC360LC-10 Excavator
Serial Number K60486
Year 2017
3,000 Hours
Quick Hitch & One Bucket
Sill Protection Guards
Vandal Guards
Boxing Ring & Green Seat Belt Beacon
Hammer Shear & Rotate Circuits
Our Machine from New
Full Service History
£115,000
Rent to buy over 3 years £750 per week
Call us for details – 0800 515155
| | |
| --- | --- |
| Operating Weight   | 35.270 kg |
| Max Digging Height   | 10.550 m |
| Max Dumping Height   | 7.490 m |
| Max Digging Depth | 8.180 m |
Interested in this?
Enquire today
---
To arrange a viewing or for more information, call Stuart  on 01691 770171 or fill in form above.
Ridgway Rentals has a wide range of used plant sales, if you can't see the machine you are looking for, please call us as we are constantly updating our Plant Hire Fleet.
Our used plant for sale is from our hire fleet and has been owned and maintained by us from new, has full service history and warranty (UK Mainland only)
Machinery is also available on a rent to buy scheme – contact us for more details.   We also offer a full respray service.
Worldwide Delivery
We can arrange the shipping and delivery of all our used machines to any country in the world – contact us for a quote. 
Nationwide Plant Hire
Plant available for hire ranges from a 1.5 up to a 50 Ton Excavators, including Long Reach, High Reach, GPS, Zero Swing & Wheeled. GPS Dozers, Loading Shovels, Dump Trucks, Dumpers, Rollers, Telehandlers along with many different attachments – click here.
---
Call us FREE on 0800 515155
---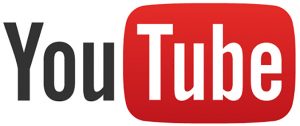 Visit our YouTube channel to see videos of our used machine sales
---
Komatsu 360 Excavator for Sale – PC360LC Specifications
This Komatsu 360 excavator for sale is fully equipped to tackle numerous tasks. The Komatsu PC360LC offers maximum productivity and control in digging, trenching, landscaping and site preparation.
Closed Centre Load Sensing (CLSS)
The PC360LC-10 uses a Closed Centre Load Sensing (CLSS) hydraulic system that improves fuel efficiency and provides a quick response to the operator's demands. Specialist Komatsu technology has been used to match the EU Stage IIIB/ EPA Tier 4 interim engine and hydraulics at the most efficient point under any load condition resulting in high efficiency and low fuel consumption.
Two Boom Mode & Smooth Loading
Power boom mode offers maximum digging force for more powerful excavating whilst smooth boom mode provides easy operation when scraping down. A smooth loading operation is achieved during the arm out function when a portion of the oil is returned directly back to the tank.
---
Comfortable & Spacious Cab
The PC360LC Safe SpaceCab is ROPS & FOPS compliant, has a low noise design with low vibration levels. The cab features safe access, heating, air conditioning and a fully adjustable heated seat with a reclining backrest.
Large High Res Monitor Panel
A  large, high-res LCD colour monitor enables accurate and smooth work. The Eco-gauge and fuel consumption gauge are viewed here to assist in maintaining low fuel consumption and environmentally friendly operation. This provides simple navigation in 25 languages.
Advanced Monitoring & Maintenance Tracking
The monitor displays maintenance diagnostics to assist with troubleshooting and reduce costly downtime and also signals the operator when the machine approaches its oil and filter replacement intervals
Rear-View Camera System
The LCD monitor also displays the view from the low profile camera that is integrated into the shape of the counterweight to display areas directly behind the machine.
---
Komatsu 360 Excavator for Sale for any Industry
This Komatsu 360 excavator for sale is perfect for the construction industry as well as in quarries, waste management, demolition & road maintenance. The PC360LC-10 can efficiently carry out many tasks and could prove to be the most versatile large excavator you can buy!
Working Mode Selection
The PC360LC-10 excavator is equipped with six working modes including Power • Lifting • Breaker • Economy • Attachment Power • Attachment Economy. Each mode is designed to match engine speed, pump flow & system pressure to the application. The Attachment Economy mode allows operators to run attachments while in Economy mode.
Improved Attachment Control
The PC360LC-10 SFL is capable of storing up to ten different attachment settings in the new monitor panel. The name of each attachment can be changed for better tool management. Hydraulic flow rates can be easily adjusted for one-way and two-way flow attachments.
Komatsu PC 360 LC Operators Manual & User Manuals are available as well as full specification brochure
For more information on our Komatsu 360 Excavator For Sale
Call us FREE on 0800 515155
---