Komatsu PC360LC-10
THIS MACHINE IS NOW SOLD
More stock available soon – sign up to get advanced notice
Komatsu PC360LC-10 Excavator
Serial Number K60483
Year 2017
3,000 Hours
Quick Hitch & One Bucket
Sill Protection Guards
Vandal Guards
Boxing Ring & Green Seat Belt Beacon
Hammer Shear & Rotate Circuits
Our Machine from New
Full Service History
£100,000
Rent to buy over 3 years £750 per week
Call us for details – 0800 515155
| | |
| --- | --- |
| Operating Weight   | 35.270 kg |
| Max Digging Height   | 10.550 m |
| Max Dumping Height   | 7.490 m |
| Max Digging Depth | 8.180 m |
Interested in this?
Enquire today
---
To arrange a viewing or for more information, call Stuart  on 01691 770171 or fill in form above.
Ridgway Rentals has a wide range of used plant sales, if you can't see the machine you are looking for, please call us as we are constantly updating our Plant Hire Fleet.
Our used plant for sale is from our hire fleet and has been owned and maintained by us from new, has full service history and warranty (UK Mainland only)
Machinery is also available on a rent to buy scheme – contact us for more details.   We also offer a full respray service.
Worldwide Delivery
We can arrange the shipping and delivery of all our used machines to any country in the world – contact us for a quote. 
Nationwide Plant Hire
Plant available for hire ranges from a 1.5 up to a 50 Ton Excavators, including Long Reach, High Reach, GPS, Zero Swing & Wheeled. GPS Dozers, Loading Shovels, Dump Trucks, Dumpers, Rollers, Telehandlers along with many different attachments – click here.
---
Call us FREE on 0800 515155
---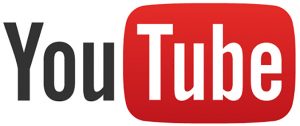 Visit our YouTube channel to see videos of our used machine sales
---
Komatsu 360 For Sale – PC360LC-10 Specifications
Standard equipment on our Komatsu 360 for sale includes a simple to operate electric fuel pump with an automatic shut-off. The built-in stability of the Komatsu PC360-10, combined with a highly rigid deck and a sprung multi-layer viscous mount system, drastically reduces vibration levels for the operator. To further increase the system's safety, a barrier and special foams help to avoid any spilt fuel flowing towards hot areas of the machine.
Komatsu 360 for sale with 1st class operator comfort
Fully air suspended operator station
Low noise design
Low vibration levels
Large, widescreen hi-res display monitor
Improved operator convenience
Komatsu 360 for sale with high safety standards
Safe SpaceCab™
ROPS compliant with ISO 12117-2:2008
Low profile rearview camera
Optimal job site safety
Safe access, easy maintenance
Falling Object Protection System (FOPS) optional
Safety features on the Komatsu PC360-10 comply with the latest industry standards and work together as a system to minimise risks to personnel in and around the machine. An audible travel alarm further promotes job site safety.
Thermal guards are placed around high temperature parts of the engine. The fan belt and pulleys are well protected and fire risk is further reduced by a pump/engine partition that prevents hydraulic oil from spraying onto the engine. The engine hood is hinged to the rear with anti-slip plates positioned around the engine bay to ensure safe and easy access from all sides. Exceptionally sturdy handrails further contribute to a high safety level.
A Komatsu 360 For Sale with Versatility for any application
Ideal for a wide range of applications
Powerful and precise, the Komatsu PC360-10 is equipped to efficiently carry out any task your business requires. On big sites or small, for digging, trenching, landscaping or site preparation, the Komatsu original equipment hydraulic system always ensures maximum productivity and control.
Built-in versatility
Ten attachment memory settings are provided, with individually definable names. In combination with the standard-fit hydraulic quick coupler power circuit, changing working style is now even simpler. A second auxiliary hydraulic line is available for attachments which require extra hydraulic actuation.
6 working modes
Power, Lifting, Breaker, Economy, Attachment Power and Attachment Economy modes are all available, ensuring that the PC360-10 delivers the power you need with minimised fuel usage. The Economy mode can be adjusted for an ideal balance between power and economy to match your work. The oil flow delivered to hydraulic attachments is adjustable directly on the class-leading widescreen monitor panel.
A wide choice of options
Extra hydraulic arrangements are available for almost every boom and arm configuration, making sure that the machine always contributes strongly to your business.
Komatsu-quality components 
With the latest computer design techniques and a thorough test programme, Komatsu's global know-how produces machines that are designed, manufactured and tested to meet your highest standards.
Komatsu PC 360 LC Operators Manual & User Manuals are available as well as full specification brochure
Call us FREE on 0800 515155
---