JCB 540-170 For Sale
Our JCB 540-170 Telehandlers for sale are direct from our own telehandler hire fleet. The JCB 540-170 Loadall is a full-sized 4-stage telescopic handler with a 17 metre reach and lift capacity of 4 tonne.
Our stock of JCB 540-170 Telehandlers for sale is updated regularly & includes:-
More stock coming soon . . . sign up for Advanced Notice
Our JCB 540-170 Telehandler for sale are also available on Rent to Buy
Machinery is also available on a rent to buy scheme, this is the hire of a machine over a set period of time with an option to purchase at the end – contact us for more details
---
Call us FREE on 0800 515155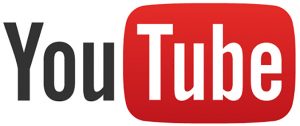 Visit our YouTube channel to see videos of our used machine sales
---
Call us for more information FREE on 0800 51 51 55
At Ridgway Rentals, we offer a friendly, professional and flexible plant machinery sales service.
Our JCB 540-170 Telehandlers For Sale have been;
Owned by us from new
Regularly serviced by the Manufacturers
Maintained by our Qualified Engineers
Plus All machines come with:
Full Service History
Warranty (UK mainland only)
Worldwide Delivery of Telehandler Sales
We can arrange the shipping and delivery of all our used machines to any country in the world. For a quote on international shipping prices, please enquire. 
Call us FREE on 0800 515155
We are not an agency or re-seller so all of our machines are sold directly by us from our plant hire fleet, fully serviced with a warranty (UK Mainland only). 
We also offer a full respray painting service.
---
JCB 540-170 Telehandlers For Sale Features
The JCB 540-170 Loadall is a very versatile telescopic handler with a 17 metre reach and lift capacity of 4 tonne (or 0.6 tonne at full reach).
It is a hugely efficient Dieselmax-powered telescopic handler sitting on a chassis that has been designed by JCB for ultimate load-bearing and stability.
The high torque EcoMAX engine is side-mounted and when combined with JCB axles and transmission, it ensures a reliable drivetrain performance.
The 540-170 telehandler also has instant steering selection between 3 modes for easy operation, a tight turn radius and great manoeuvrability.
Strength & Safety
All our JCB telehandlers for sale are fitted with a wealth of features designed for operator protection and site safety.
Sway frames enable the operator to make the machine absolutely level before commencing lifting and the
Seat safety switch disables forward/reverse when the operator isn't seated
The cab of the JCB 540-170 is fitted with a Hi-res TFT screen with backlit switches and a servo joystick for fast and precise control.
For ultimate strength and durability, there's a large boom overlap of over 1m on every model. Hoses are routed through this boom structure for maximum protection.
---
Telehandler Hire | Telescopic Handler Hire

Looking for Telehandler Hire? Ridgway's Telehandler hire includes telescopic handlers with a reach from 6 metres up to 20 metres.  Plus we have telehandlers specially developed for construction, farming and waste & recycling.