Forestry Attachments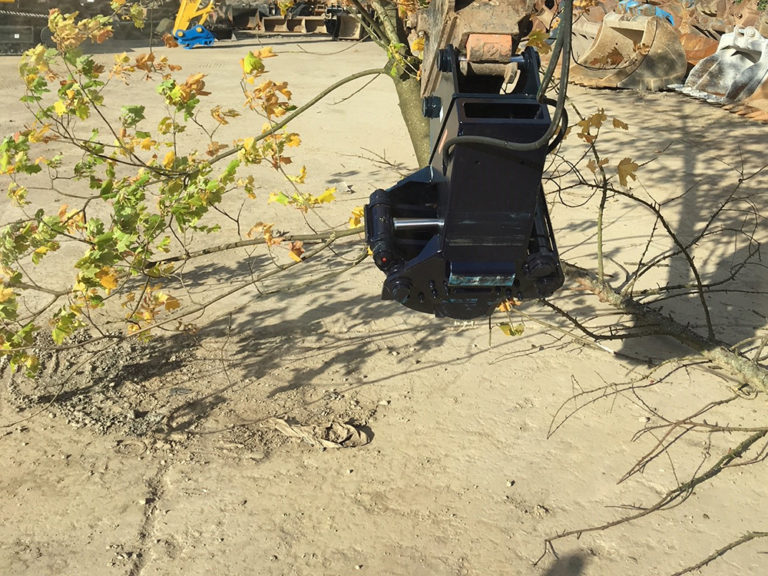 Our forestry attachment hire includes specialist attachments designed especially for the forestry industry. These attachments can be easily attached to a range of plant machinery of all makes, models and sizes.
We have tree shears that are able to cut and handle trees and brushes perfectly as well as cone splitters that make light work of chopping logs!
Forestry Attachment Hire for Our Machines or Your Own
We don't just offer forestry attachment hire for our machines, we are also happy to hire attachments to fit to your own excavators! Plus if you're not sure which attachment you want to hire, just tell us about your machine and what task you want to complete and we'll advise you on the best attachment we can offer.
Our most popular attachments that are hired specifically for forestry work are our tree shears. They are so versatile and are able to cut and handle trees and brushes perfectly. They can cut horizontally or vertically and even extract vertically without damaging surrounding woodland. The controlled hydraulic 360° rotation allows easy use even in the most precarious conditions.
We also supply cone splitter attachments, these can break down large quantities of timber & can be fitted to a range of machines such as excavators, backhoe's, telehandlers etc.
Ridgway also hire a range of demolition attachments including grabs, breakers and multi-processors with shears, muncer & cracker jaws
For more information on our Forestry Attachment Hire– call us FREE on 0800 51 51 55 or fill in form below
Error: Contact form not found.