Ridgway Lets you Choose which Excavator
Posted Thursday April 27th 2017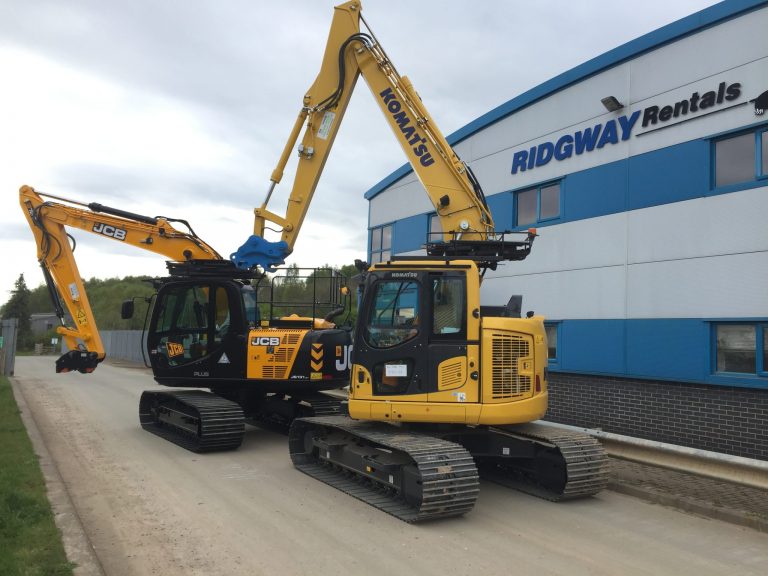 The Big Question – how to choose which Excavator?
We have been listening to our customers who want to choose which Excavator from a choice with the latest technology and specifications!
That is why our 13 Ton Excavator Hire now offers more choice than ever! 
Whether you need the confines of a Zero Swing or prefer the idea of No AdBlue to worry about
At Ridgway Rentals, the choice is yours!
Here is a summary of what these machines offer to help you choose which Excavator to hire!
---
KOMATSU PC138US-11 Zero Tail Swing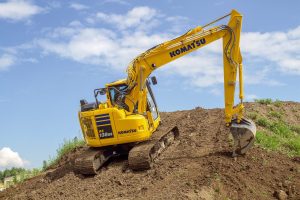 The PC138US-11 is a powerful and environmentally friendly machine with immense digging and lifting power.
The short tail swing radius makes it perfect for working in confined areas such as single lane traffic or urban environments plus it's contoured cabin design allows the cab to turn within the same swing radius as the counterweight.
Powerful and Environmentally Friendly
EU Stage IV engine
Adjustable idle shutdown
Komatsu fuel-saving technology
100% passive regeneration and requires no DPF
Total Versatility
Ideal for a wide range of applications
Short tail swing and exceptional stability
6 working modes – Power, Lifting, Breaker, Economy, Attachment Power & Attachment
Operator Comfort & Safety
Fully air-suspended operator station
Low-noise design
Widescreen monitor
Komatsu SpaceCab™
Improved camera system
or will you choose:-
JCB JS131 LC – No Adblue!
JCB's new JS131 offers an unbeatable durability and ease of maintenance as the only 13 Ton excavator on the market that doesn't require DPF, SCR or AdBlue after-treatment.
Being a JCB, the JS131 boasts great visibility, productivity and efficiency without compromising on comfort and safety. Fitted with: Sun visor, LED Lights, Camera, Quick Hitch with warning light, Boxing Ring and Vandal Guards.
Power & Strength
Efficient 55 kW Stage IV/Tier 4F EcoMAX engine
No DPF, SCR or AdBlue maintenance to worry about
Advanced hydraulic technology
Rigid upper frame provides maximum durability and support
Tough, durable construction – built for hard work
Operator Comfort & Safety
Minimal cab noise and vibration
Light, intuitive and smooth controls
ROPS & FOPS Certification
Extremely safe design offering great all-round visibility
JCB's Safety Level Lock avoids unintended movements
The choice is yours – which will you choose?