FREE LOCAL DELIVERY ON SELF DRIVE PLANT RENTAL!
Posted Wednesday March 2nd 2022
Ridgway Rentals is now offering FREE local delivery on our small plant hire within a 30 mile radius of our head office in St. Martins, near Oswestry for a minimum of one week hire. 
Our small plant rental includes: 
*FREE DELIVERY AVAIABLE WITHIN A 30 MILE RADIUS OF SY11 1PZ 
MINIMUM 1 WEEK HIRE INCLUDING 1.5 TO 13 TON EXCAVATORS, JCB 3XC, TELEHANDLER, ROLLERS & DUMPERS 
---
FREE LOCAL DELIVERY ON THE NEW JCB 16C MINI DIGGER

The 16C mini digger from JCB is a lightweight conventional tailswing model, ideally suited to being towed behind a van or pickup.
The 16C has been designed and built to withstand the toughest of job sites, with long lasting components and easy, cost effective repairs! 
The new generation mini's don't hang about, when time is money, moving from one job to the next quickly is a huge advantage the JCB 16c offers! 
---
ALSO AVAIABLE NATIONWIDE
Ridgway rentals offers a wide range of modern machinery and attachments for hire.
Plant is available nationwide on a short term or long term contract rental. 
SEE OUR FULL RANGE OF PLANT HIRE MACHINERY AVAILABLE NATIONWIDE
---
USED PLANT MACHINERY 
Due to continual investment in our fleet of plant hire equipment, we often have machinery for sale, visit our used plant sales page for more information For more information or call us on FREEPHONE 0800 51 51 55 or LOCAL 01691 770171 or Email:  
---
RIDGWAY PUTS YOU IN THE DRIVING SEAT! 
Ridgway Rentals have been supplying Plant Hire for over 50 years and are amongst the largest plant hire companies in the UK
We take great pride in the excellent service we offer both locally and Nationally
All our plant equipment is modern and of the latest specification, well maintained and fully inspected for safety and reliability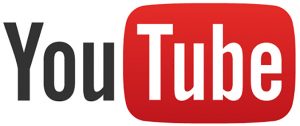 See more from Ridgway by visiting our YouTube channel