New Heavy Earthmoving Equipment For Ridgway Rentals
Posted Thursday May 12th 2022
Make the most of muck shifting season with a new machine from Ridgway Rentals! With nationwide delivery, we can supply the equipment you need to any UK site! 
Our excavators come fully equipped with hammer shear and rotate, protective sill guards, optional cab protection, boxing ring and 270 camera systems.
Dozers have optional GPS systems and our dump trucks can be supplied with tail gates and inclinometers.
Fuel monitoring available from Ridgway Rentals
Concerned about fuel consumption? Let us handle that for you! With our machine telematics we can monitor fuel consumption, send reports and even offer free advice to help you save fuel, reduce your environmental footprint and save you money! 
---
Used equipment for sale
Due to continual investment in our fleet of plant hire equipment, we also have used equipment for sale. All of our machines are fully serviced and supplied with warranty.
Take the risk out of used machinery and purchase your next machine from Ridgway Rentals! 
USED MACHINE SALES NOW AVALIABLE 
---
RIDGWAY PUTS YOU IN THE DRIVING SEAT! 
Ridgway Rentals have been supplying Plant Hire for over 50 years and are amongst the largest plant hire companies in the UK
We take great pride in the excellent service we offer both locally and Nationally
All our plant equipment is modern and of the latest specification, well maintained and fully inspected for safety and reliability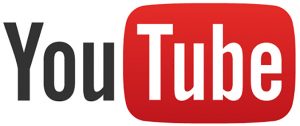 See more from Ridgway by visiting our YouTube channel
 For more information or call us on FREEPHONE 0800 51 51 55 or LOCAL 01691 770171 or Email:
---