NEW Plant Hire Rolls Into Ridgway Rentals
Posted Friday August 19th 2022
New plant hire rolls into Ridgway Rentals, our NEW JCB 260-120 rollers are available to hire nationwide!
Our roller hire fleet includes twin drum, vibrating rollers with HAV & WBV anti-vibration protection, folding ROPS frames & a host of safety features.
All our machines can be supplied directly to site – UK WIDE
Our Roller Hire is available for Short Term Hire or Long Term Contract Hire
Call us FREE on 0800 515155 | 01691 770171 to arrange hire today!
Ride-on, Compacting, Twin Drum Roller Hire
A ride-on vibratory roller is ideal in heavy-duty compaction and suitable for large areas of layered asphalt or sub-base layered stone. Despite being heavy, capable machines, they are still very manoeuvrable and easy to guide in tighter areas.
Our vibrating twin drum rollers are ideal for prepping areas for laying slabs & block paving as well as finishing work on asphalt & tarmacadam areas.
Roller Hire for Construction,  Asphalt & Tarmac
They can be used for new construction as well as repair work to roads, pavements & driveways. Our rollers are also sometimes used in the forestry & agricultural sector.
Click here for more information on our Nationwide Roller Hire –  or call us FREE on 0800 51 51 55
---
Looking for a used roller? 
Our compaction rollers for sale are from our own roller hire fleet and have been owned by us from new.
At Ridgway, we regularly upgrade our whole plant hire fleet to offer the latest technology to our customers.
Our roller hire & sales mainly feature the JCB VIBROMAX VMT260-120 Twin Drum Roller as this compaction roller is market leading with a host of features that make it the first choice for our customers.
---
Nationwide Plant Hire
Ridgway Rentals have been supplying Plant Hire for over 50 years and are amongst the largest plant hire companies in the UK
We take great pride in the excellent service we offer both locally and Nationally
All our plant equipment is modern and of the latest specification, well maintained and fully inspected for safety and reliability
SEE OUR FULL RANGE OF PLANT HIRE MACHINERY AVAILABLE NATIONWIDE
Used Plant Machinery Sales
Due to continual investment in our fleet of plant hire equipment, we often have machinery for sale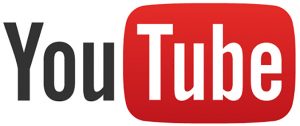 Visit our YouTube channel to see videos of our used machine sales