Hydrema 912F
Ridgway Plant Sales are pleased to offer this 12 ton rear tip dump truck – Hydrema 912F for sale from our dump truck hire fleet
Hydrema 912F Rear Tip Dump Truck
Serial Number 13250
Year 2018
2900 hours
12 ton rear tip dump truck
Floatation tyres LGP
Our machine from new
Full service history
Thirty day warranty (UK mainland only)
New 12 month test cert
£65,000
This friendly and easy to operate dump truck has high mobility due to Centre pivot steering and hydraulic stabilizers plus its low weight provides a very low ground pressure
| | |
| --- | --- |
| Machine Weight | 7,270K kg     |
| Carrying capacity | 10 Tonnes |
Interested in this?
Enquire today
---
To arrange a viewing or for more information, call Stuart  on 01691 770171 or fill in form above.
Ridgway Rentals has a wide range of used plant sales, if you can't see the machine you are looking for, please call us as we are constantly updating our Plant Hire Fleet.
Our used plant for sale is from our hire fleet and has been owned and maintained by us from new, has full service history and warranty (UK Mainland only)
Machinery is also available on a rent to buy scheme – contact us for more details.   We also offer a full respray service.
Worldwide Delivery
We can arrange the shipping and delivery of all our used machines to any country in the world – contact us for a quote. 
Nationwide Plant Hire
Plant available for hire ranges from a 1.5 up to a 50 Ton Excavators, including Long Reach, High Reach, GPS, Zero Swing & Wheeled. GPS Dozers, Loading Shovels, Dump Trucks, Dumpers, Rollers, Telehandlers along with many different attachments – click here.
---
For more information on this Hydrema 912F For Sale
Call us FREE on 0800 515155
---
Hydrema 912F For Sale Specifications
The Hydrema 912F is a compact, agile and robust dump truck work all over the globe.
The main reason for the success of the Hydrema 912 dump truck is found in the articulated and oscillating pivot point. This centrally placed pivot increases manoeuvrability with a low turning radius of just 6.1 m and better positioning characteristics.
The centre pivot with hydraulic stabilizers also keeps the machine stable and safe by automatically transferring the weight to where it is needed for added stability plus the chassis design ensures that the front and rear wheels are running in the same track, and the standard twin tyres gives outstanding traction with minimum ground damage.
---
Easy to operate
Operating the 912F is easy with user-friendly controls and joystick operation The well-designed cabin offers unrivalled visibility whilst ensuring the best working conditions.
A well-proven 6 speed ZF Soft-Shift transmission offers full auto or manual shift. This intelligent transmission will automatically shift 2 gears in the right conditions to smoothly increase acceleration regardless of the payload.
Strong but fuel-efficient
A state of the art 147 hp Cummins engine offers one of the best power-to-weight ratios on the market. Whether the machine is working on steep gradients or in poor ground conditions, the 912F-series has the power to cope.
The high torque offers more power at lower revs, which improves fuel economy and noise levels. Positive for both environmental and financial reasons.
---
Dump Truck Operators Manual & User Manuals are available as well as full specification brochure
For more information on our Hydrema 912F For Sale
Call us FREE on 0800 515155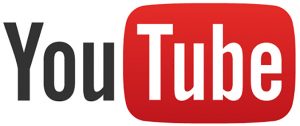 Visit our YouTube channel to see videos of our used machine sales
---