Komatsu D61PX Dozer
NO STOCK CURRENTLY
More stock available soon – sign up to get advanced notice
Ridgway Plant Sales are proud to offer this Komatsu D61PX Dozer for sale from our dozer hire fleet
Komatsu D61PX-24 Dozer
Serial number 
PAT Blade (Power Angle Tilt)
LGP Low Ground Pressure
CE Certified
Our Machine from New
Full Komatsu Service History
£POA
Rent to Buy available – ask for details 0800 515155
| | |
| --- | --- |
| Max. Engine Power | 169 HP     |
| Operating Weight   | 19.460 kg |
| Blade Capacity | 3,8 m³ |
This Komatsu D61PX Dozer for sale is a low ground pressure – LGP dozer that offers excellent stability & grading performance and is fitted with a power angle tilt  – PAT blade.
Interested in this?
Enquire today
---
To arrange a viewing or for more information, call Stuart  on 01691 770171 or fill in form above.
Ridgway Rentals has a wide range of used plant sales, if you can't see the machine you are looking for, please call us as we are constantly updating our Plant Hire Fleet.
Our used plant for sale is from our hire fleet and has been owned and maintained by us from new, has full service history and warranty (UK Mainland only)
Machinery is also available on a rent to buy scheme – contact us for more details.   We also offer a full respray service.
Worldwide Delivery
We can arrange the shipping and delivery of all our used machines to any country in the world – contact us for a quote. 
Nationwide Plant Hire
Plant available for hire ranges from a 1.5 up to a 50 Ton Excavators, including Long Reach, High Reach, GPS, Zero Swing & Wheeled. GPS Dozers, Loading Shovels, Dump Trucks, Dumpers, Rollers, Telehandlers along with many different attachments – click here.
---
For more information on this Komatsu D61PX Dozer For Sale
Call us on 01691 770171 or FREE on 0800 515155
---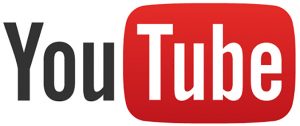 Visit our YouTube channel to see videos of our used machine sales
---
Komatsu D61PX Dozer Specifications
The Komatsu D61PX-24 Dozer is a low ground pressure dozer with Power Angle Tilt PAT Blade that offers excellent stability & grading performance.
Powerful and Environmentally Friendly
Low consumption EU Stage IV engine
Highly efficient hydrostatic drive line (HST)
Hydrostatic cooling fan with cleaning mode
Adjustable auto idle shutdown
First-Class Operator Comfort
Unique super-slant nose design
Quiet and comfortable cab
Fully adjustable air-suspended seat
Integrated rear-view camera
Optimised Work Equipment
INPAT blade with adjustable pitch
Multishank parallelogram ripper
State-of-the-Art Controls
Extremely manoeuvrable hydrostatic drive
Variable speed selection or conventional quick shift
Palm Command Control System (PCCS)
Large multifunctional monitor with troubleshoot- ing function
Tough and Reliable
Low-drive "PLUS" undercarriage
Sturdy, rugged design
Self-adjusting idler support
Rear-mount radiator with swing-up hydraulic fan
KOMTRAX
Komatsu Wireless Monitoring System
3G mobile communications
Integrated communication antenna
Increased operational data and fuel savings
---
Komatsu D61PX Dozer – Highly efficient hydrostatic driveline
The hydrostatic driveline is a key factor in the performance of the Komatsu D61PX-24 Dozer. It supplies high drawbar pull when needed and a highly fuel-efficient driveline for grading and precision work. With a choice between two operating modes, the operator can select either "quick- shift" or "variable speed" to match a complete range of applications in the most economic and easy way.
Hydrostatic transmission (HST) control system
The unique, Komatsu-designed hydrostatic transmission controller monitors the engine output and working equipment or travel load. It controls the HST pumps and motors displacement to deliver optimum speed and drawbar pull. In addition, the controller provides ample power to both tracks when turning, enabling counter-rotation at very low speeds and making the D61-24 extremely manoeuvrable.
Efficient hydrostatic engine cooling fan
The cooling fan always runs at the lowest convenient speed. Rotation and velocity are electronically adjusted based on the temperature of the engine coolant and hydraulic oil. This reduces fuel consumption and operating noise levels and requires less horsepower than a belt-driven fan. For extra efficiency, the fan also has a large air outlet surface.
Komatsu EU Stage IV
The Komatsu EU Stage IV engine is productive, dependable and efficient. With ultra-low emissions, it provides a lesser environmental impact and a superior performance to help reduce operating costs and lets the operator work in complete peace of mind.
---
Exhaust Gas Recirculation (EGR) Cooled EGR is a technology well-proven in current Komatsu engines. The increased capacity of the EGR cooler now ensures very low NOx emissions and better engine performance.
Komatsu Closed Crankcase Ventilation (KCCV) Crankcase emissions (blow-by gas) are passed through a CCV filter. The oil mist trapped in the filter is returned back to the crankcase while the filtered gas is returned to the air intake.
High-Pressure Common Rail (HPCR) To achieve complete fuel burn and lower exhaust emissions, the heavy-duty High- Pressure Common Rail fuel injection system is computer controlled to deliver a precise quantity of pressurised fuel into the redesigned engine combustion chamber by multiple injections.
Variable Geometry Turbo (VGT) The VGT provides optimal airflow to the engine combustion chamber under all speed and load conditions. Exhaust gas is cleaner, fuel economy is improved while machine power and performance are maintained
---
Heavy-duty after treatment
The after treatment system combines a Komatsu Diesel Particulate Filter (KDPF) and Selective Catalytic Reduction (SCR). The SCR system injects the correct amount of AdBlue® at the proper rate to break down NOx into water (H2O) and nontoxic nitrogen gas (N2). NOx emissions are reduced by 80% vs. EU Stage IIIB engines.
Komatsu D61PX Dozer with Optimised Work Equipment
Komatsu blades
For increased blade performance and better machine balance, Komatsu uses a box blade design, with the highest resistance for a lightweight blade. Special Komatsu highly wear-resistant steel is used for the front and sides of the blade to increase durability. The deep curved design of the blade makes it easy to handle a wide range of materials, with good penetration and large capacity, optimising high dozing performance with excellent fuel efficiency.
Komatsu rippers
Komatsu rippers were designed to combine the highest productivity with a long lifetime. The shank is fitted with special wear parts that increase longevity and offer the best penetration in various types of materials.
Multishank parallelogram ripper (option)
The multi shank parallelogram ripper has 3 ripper shanks as standard, but can be easily converted to a single or two-shank ripper, depending on job conditions. The strong parallelogram design offers straight shank movement, adapted for tough applications.
Straight Power Angle Tilt blade with adjustable pitch
The straight Power Angle Tilt blade (INPAT), offers a wide range of working modes. The large diameter centre ball design offers a strong and durable solution for the blade attachment to the INPAT frame reducing maintenance costs. A fold-up INPAT version of the blade for the PX machines guarantees a transport width of 3 metres and easy transportation between job- sites.
---
Komatsu D61PX Dozer with First-Class Comfort
Quiet and comfortable cab
Operator comfort is essential for safe and productive work. The cab on the D61-24 is quiet and comfortable, an ideal environment to concentrate on the job. Its hexagonal design and large tinted glass windows offer excellent panoramic visibility. The high capacity climate control system pressurises the cab to keep dust out. A high quality sound-absorbent lining covers the interior to minimise noise levels for the operator.
The best view
A super slant nose gives the D61-24 the best visibility of any dozers on the market. This unique feature dramatically increases efficiency and jobsite safety, with operators now always having a full view of both the blade and the ripper and of objects close to them. The new cab-forward design, with integrated ROPS/FOPS and large glass windows, provides more room and places the operator closer to the blade, further improving visibility and comfort.
Fully-adjustable, heated air suspension seat
The driver's seat and console are amongst the most important components of the driver's equipment. The comfortable, heavy-duty, air suspension seat, complete with headrest, gives the operator a secure and comfortable work environment.
Komatsu D61PX Dozer with State-of-the-Art Controls
Large TFT colour multi-monitor
A large user-friendly colour monitor enables safe, accurate and smooth work. It provides on-hand data to continuously improve productivity and fuel consumption. Multilingual and with all essential information available at a glance, it features simple and easy to operate switches and multifunction keys that provide the operator with fingertip access to a wide range of functions and operating information.
Automatic speed change
Komatsu HST controller always changes the travel speed automatically, depending on load or ground conditions, and efficient operations are facilitated – with no shift shocks. The dozer can work at the optimal speed and drawbar pull point, increasing productivity and fuel efficiency.
Easy operation control
The ergonomic Palm Command Control System (PCCS) provides efficient and comfortable steering of the machine. The blade's electronic control joystick provides precise control. Its reactivity can be customized to the operator's preference, for maximum productivity in any type of application.
Selectable working modes
Working mode can be set to either "Power" for maximum power or to "Economy" for energy-saving operations. Combined with a choice between automatic or manual working mode, this lets the operator select the optimum machine power configuration for the work at hand.
---
Komatsu D61PX Dozer has Easy Operation & Maintenance
Reversible swing-up fan The D61-24 includes a swing-up fan with a gas strut-assisted lift locking system to provide easy access to the radiator, oil cooler, and charge air cooler. The operator can switch the hydraulic fan to "cleaning" mode so that it rotates in reverse at full speed to clean the radiators, reducing maintenance costs and improving fuel efficiency.
Simple and convenient service Well located service doors allow convenient and safer ground access to daily service points. With the radiator located at the rear of the machine, engine fuel and oil filters can be easily accessed from the front of the engine compartment. Remote grease points facilitate lubrication of the C-frame pivots and angle cylinder bearing.
Self-diagnostic monitor The multifunction monitor panel displays the running time, engine revs, fuel level and water coolant temperature in real-time. It also provides the operator with maintenance and service information, if oil filters need replacing or any abnormality occurs. In addition, it supplies Komatsu mechanics with detailed information, with no need for external service tools.
AdBlu® tank The AdBlue® tank is easily accessible on the left-hand side of the machine.
PX Dozer undercarriage The D61PX dozer undercarriage is ideal for working on soft surfaces. The wide shoes and PLUS link assembly ensure a large contact area between the machine and the ground for maximum stability, grading performance and undercarriage lifetime.
Self-adjusting idler support The self-adjusting idler support provides constant and even tension on idler guide plates. It reduces noise levels and vibrations and increases undercarriage life.
Modular design D61-24 was designed and manufactured to have low maintenance costs and a long lifetime. This was achieved mainly by reducing component complexity and with a strong modular design.
For more information on this Komatsu D61PX Dozer For Sale
Call us on 01691 770171 or FREE on 0800 515155
Komatsu D61-24 Operators Manual & User Manuals are available as well as full specification brochure
The D61 dozer is equivalent to the CAT D6 dozer
---